No Child Left Behind
On January 8, 2002, President Bush signed The No Child Left Behind Act (NCLB) of 2001 into law. NCLB focuses on stronger accountability for school success by measuring student achievement, increased flexibility and local control, expanded options for parents, and an emphasis on teaching methods that have been proven to work.

NCLB provides funding to schools through various Title funds. Under the law, all students in grades 3-8 must be testing in reading and math annually. As well, students must be tested at least once in high school. The results from these assessments are used to determine if schools have met Adequate Yearly Progress (AYP). NCLB also requires that all students are taught by Highly Qualified Teachers (HQT).

Explore the links provided below to learn more about how NCLB affects students, parents, teachers, and the schools.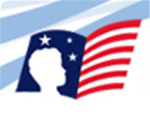 Federal No Child Left Behind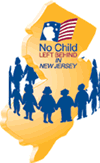 New Jersey No Child Left Behind