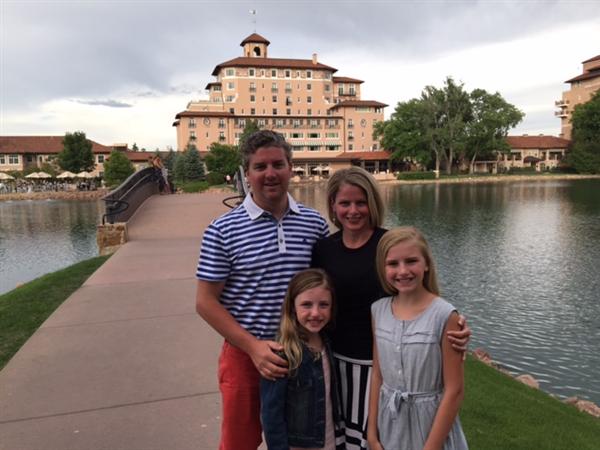 Phone:
Email:
Degrees and Certifications:
Mrs.

Janine Ryan

Hello, friends! I am so excited to be a part of the Birches Elementary family for a sixth year. I teach science to all fifth graders, as well as math to my homeroom class. I absolutely love science because it is the study of everything around us! When I was young, I asked a lot of questions about how and why things work. I hope you like to ask questions, too, because that is the best way to learn about the world.

This year we will work collaboratively through the new science curriculum, National Geographic Learning, which supports NGSS and NJSLS though hands-on and inquiry-based learning. We will have fun while we "think like scientists and engineers" through physical, life, and earth science units. We will follow the STEM 5E instructional model and work through the engineering design process. I will also teach you lifelong strategies to purposefully gain and respond to information from scientific texts. Great scientists learn a lot from reading as well as doing!

Prior to working in Washington Township, I was a classroom teacher for 12 years in Baltimore County, Maryland, where I taught 2nd, 3rd, and 5th grades. I graduated from Towson University with an Elementary Education degree and minors in both English and Classical Ballet. I have also completed the Administration and Supervision certificate program at Johns Hopkins University and earned a Master's Degree in Teacher Leadership from the College of Notre Dame of Maryland.

I moved back to south Jersey seven years ago. I live in Haddonfield with my husband and two daughters named Ava, age 12, and Quinlan, age 10. This summer we visited Nashville, Hawaii, Yellowstone National Park, Bryce Canyon National Park, Zion National Park, and California. I have also had the pleasure of visiting Canada, Ireland, Scotland, Wales, Spain, Austria, Germany, Italy, Switzerland, France, Bermuda, the Bahamas, the Virgin Islands, and many states across our country! I love to travel, because I am able to observe first-hand the evidence of how earth's materials and processes cause constant and beautiful changes to our world. I look forward to hearing about your experiences, too!

My favorite thing to do is teach students. This year I will do my best to help you be successful and excited about learning, as well as prepare you for the middle school years ahead. Get ready to have fun in science!