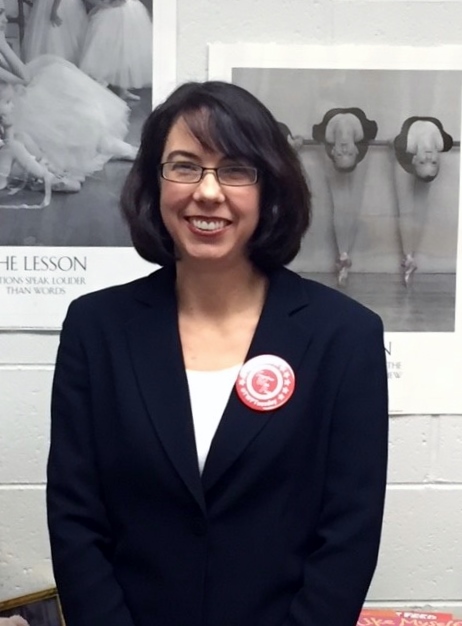 Phone: 856-589-7459 prompt 5 or ext 4004
Email:
Degrees and Certifications:
Certified Elementary School Counselor Master of Social Work
Mrs.

Larissa Fanning

As the school counselor, Mrs. Fanning's role is to provide a comprehensive school counseling program for Hurffville School. This involves helping all students to learn social-emotional skills designed to help students reach their full academic potential. Mrs. Fanning teaches lessons in the classroom throughout the year and provides short-term small groups and/or individual counseling. School based counseling is designed to be a short-term intervention where various developmentally appropriate skills are taught and reinforced. The school counselor's role is not designed to provide therapy or long-term counseling in the school. However, counselors can assist with providing referrals for families seeking community based resources to support therapeutic, family based, or mental health needs. Since the counseling program is designed to be a positive, proactive approach to student contact, you need not be unduly concerned if your child tells you about visits with the school counselor. However, parents will be contacted for more intensive concerns, and you may communicate with the school counselor in the beginning of each school year if you do not want your child to participate in small group counseling sessions.

Mrs. Fanning also serves as the 504 Coordinator, the Intervention and Referral Service (I&RS) Team Leader, the Site Test Coordinator for State and OLSAT Testing, coordinates our Hurffville Huskies Awards which recognize students who exemplify good character, coordinates the Hurffville Heroes Community Service Program, and serves on the OLWEUS team, in addition to other various other responsibilities.

Mrs. Fanning is a Certified Elementary School Counselor who obtained her undergraduate and master degrees in Social Work from Rutgers, The State University in Livingston NJ, and her Certification for Elementary School Counseling from Eastern University. Her education included internships as a domestic violence counselor and sexual assault therapist. Upon graduating, she served as an outpatient psychotherapist at a community mental health center, a therapist and supervisor of a residential home for at-risk adolescents, a non-child study team school social worker and then a school counselor for children attending school in one of New Jersey's most economically disadvantaged municipalities, prior to joining Washington Township Public Schools as the School Counselor for Hurffville School in 2012. School Counseling is her dream job and she looks forward to continuing in this role here at Hurffville.