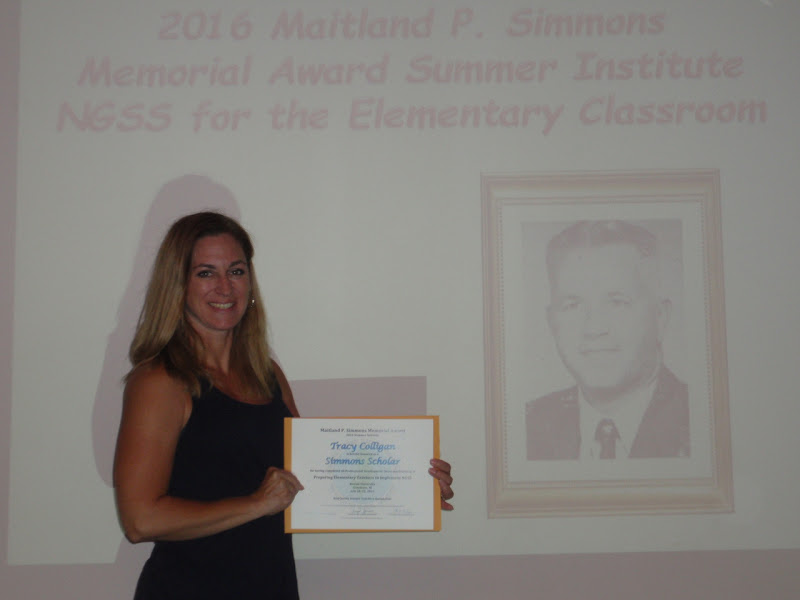 Phone: HV: X4117 WW: X3605
Email:
Degrees and Certifications:
Mrs.

Therese, TRACY, Colligan

Dear ELEMEnTS Families,

It is with great excitement that I welcome you to the ELEMEnTS and Enrichment programs! Congratulations to your children; I'm SO excited to finally get started.

Some families may recognize me, and I realize I may also be a new name and face to others, so allow me to introduce myself and provide a little bit of background. My name is Therese Colligan, people call me Tracy, and I had been teaching in 5th grade at Hurffville Elementary School. Before joining the Hurffville Team, I was quite fortunate to stay home for 10 years with my 3 young children but still managed to find ways to teach and provide experiences for children by being involved with my own children's activities. I also taught in a private preschool for a year where I developed my true love of science and encouraging curiosity in kids. Prior to being a stay-at-home mom, I taught 8th grade middle school English Language Arts in Gloucester Township for nearly 11 years and realized the importance of literacy and strong communication skills through speaking, listening, viewing, and of course, reading. Encoding and decoding are not enough. This is when I discovered for myself that children learn best by being involved and active in their own education and need to apply the skills to every day activities and interests.

In 2016, while teaching science at Hurffville Elementary, I applied for and was awarded a scholarship to attend an intensive STEM program through the National Science Teachers Association, of which I'm member. This experience deepened my understanding of how to challenge students and provide safe ways for students to "faill" and develop critical thinking, problem solving, creativity, and engineering skills which are applicable across the curriculum. Additionally, my background in English Language Arts has helped teach students those GOOD COMMUNICATION skills across the board.

In my general education classroom setting I taught English Language Arts, Science/ Social Studies and Social Emotional Learning. I've been enrolled in a student-friendly Yoga and Social Emotional/ Mindfulness program as well. Mindfulness helps students cope with daily life at all levels. Also, I'm currently enrolled in a Gifted and Talented certificate program online through the University of California, San Diego. It is important to me to continue to be a learner, which I intend to model for my students. You'll find that I am honest with the children. I don't know everything, so if I'm asked a question I can't answer, I explain that we can research it to find out.

As you can see, my experience has afforded me the wonderful opportunity to expand my pedagogical practices significantly and has also provided a rich, diverse educational background which will benefit my learners. Every child is unique and special in his or her own way; every child has his or her own way of learning and interacting with the world around them, and every child has the right to explore it. Consequently, I earned Teacher of the Year at Hurffville Elementary School for 2019; a title I humbly value.

It is my desire to challenge your child, foster a lifelong love of learning, and encourage curiosity. I'm honored to be in this position and look forward to getting started this week.

Sincerely,

Mrs. Therese Colligan

ELEMEnTS & Primary Enrichment Teacher

Teacher of the Year, 2019-2020

Wedgwood Elementary Schools X3605

Hurffville Elementary Schools X4117

Washington Township Public Schools

Do you love animals? Maybe you are looking for a way to help them or be a volunteer... Check out the Funny Farm in Mays Landing!