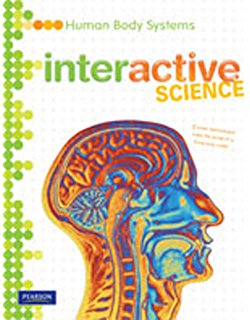 Pearson Interactive Science Custom Integrated Edition
Science textbooks are to come to class everyday. Most notes and HW will be in the book. This is YOUR book. Write and highlight right in it! Cover your text if you need to. My suggestion is contact paper or packing tape.

************STUDENT LOG IN INFORMATION*************

Log onto PowerSchool

Click "my Calendar" on the bottom of the menu on the left

Click "Easy Bridge Access" that now appears on the bottom left

Click "Pearson Realize" on the right side menu

Select Science from the green program menu (on the left)

To Access the Text, follow the above instructions, then...

click the first menu option. (It's a blue and white book symbol)

Click "Open in New Window"

if given multiple text option, Select "Custom Integrated Grade 6"