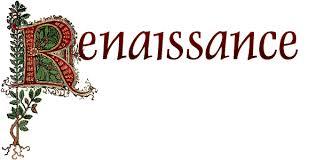 Renaissance Review Unit for Honors and CP World History: The Modern Era.

The Renaissance provided the foundation for the Modern World we live in and decisively influenced the evolution of Western Civilization.

Unit Objective- Review Renaissance and Reformation as basis for Western Civilization and the Modern World, making connections between the present and the past to foster historical insight and cultural understanding.
Unit Rationale- understand Renaissance as the cultural basis of modern Western society and rise to global dominance of Western Civilization.

This is a Five (5) day review of the Renaissance that will reinforce vocabulary, concepts and historical/cultural links between past and present that will allow you to explore the origins of the Modern World and start to make connections between past and present.
Click on the icon for each day and complete the activities described. There will be periodic checks and assessments as you go to ensure that you are on task and are comprehending the content being covered. Relax, work at your own pace and explore the wonders of the Renaissance!