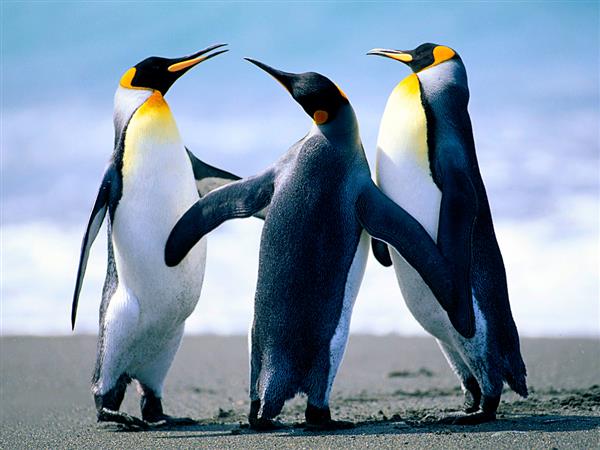 Welcome Back second graders!!! Happy New Year!! We have some catching up to do, First of all, we want to give a big shout out to our Hurffville families for their generous donations to the Leukemia and Lymphoma Society. Our second grade community service project yeilded a $3,163.17 donation to LLS in November. Way to go Hurffville!! December went by in a blur. The children enjoyed learning about the traditions of Hanukkah from Charlotte Stewart- Groff's grandparents, Bubbie and Zede. Bubbie even treated the entire class to homemade latkes and applesauce, which were absolutely delicious!! Each child received a wooden dreidel and directions on how to play the dreidel game. It was a special treat we all enjoyed! We also had lots of fun creating gingerbread houses. Thanks so much to the moms who were able to come in to help with this activity. We ended our winter celebrations with a Polar Express Breakfast and pj day! Santa made a special appearance and Mrs. Leong got us all in the spirit with her annual sing along. Again, many thanks to the families that sent in donations for the December activities and to the parents that were able to come in and help! Mrs. Goldberg and I were overwhelmed by your generosity and giving spirit during the holiday season. We hope you all had a restful winter break. Here are the new curriculum items that your child will be working on this marking period.

Writing: The students continue to strengthen their poetry pieces, by experimenting with line breaks, word choice and mentor text craft moves. The boys and girls review their word choices to replace any weak, overused verbs with strong, descriptive verbs to create a poem that has strong feeling and imagery. Many students are having fun experimenting with similes, metaphors and onomatopeia in their poetry!

Reading:We have come to the halfway point of our Fiction Unit. Students have been working on identifying the elements of folktales, and understanding the narrative sturcture of fiction. We continue to use story maps to review the beginning, middle and end various text during shared reading, guided reading, and independent reading. During conferencing, they will be asked to identify character traits, how characters and/or situations change within the text, and how to find evidence to support thier thinking. Students will work to extend vocabulary and define meaning through context clues. Keep recording your child's reading minutes at home on the Fundations HW packet log.

Fundations: In Unit 7, open syllable types were introduced. The open syllable only has one vowel and it does not have a consonant after it. The vowel sound is long. We have also introduced /y/ as a vowel that has a long /i/ sound (cry) or a long /e/ sound (baby). Unit 8 will focus on the fourth syllable type; r-controlled syllable. When a vowel is directly followed by the letter /r/, the sound of the vowel changes and the /r/ sound takes over (bossy "r"). The vowel is neither long nor short. Remember you can complete an entire week's HW in one night if you have a busy week ahead. Keep practicing those trick words we continue to see improvement!

Math: We are approaching the end of Unit 4. The boys and girls have been doing a great job with telling time! They are even practicing elapsed time during their time checks on Tuesdays and Thursdays. The students have also been reading, writing and comparing numbers from 0-999, extending knowledge of place value, and estimating/measuring lengths using standard (feet, inches, centimeters) and non-standard units of measure. In Unit 5, students will find the total value of coin combinations, develop mental math skills and strategies for adding, subtracting and solving number stories. Continue to practice your math facts daily and record it on your weekly HW packet. Many of our students have mastered the addition portion of Rocket Math and have moved on to subtraction. Keep up the great work!!

Science: During our physical science unit, we are studying matter and its properties through explorations and discussions. The students are enjoying the experiments were are conducting during the investigation portion of the lessons. They have been thinking like scientists as they make and check their predictions using a lab notebook.

Social Studies: The next Social Studies unit will begin in marking period 3. We will review how we govern our people and the rights and responsibilities of citizenship. Students will be discussing the three branches of government and the duties of each branch.

F.Y.I. Here are some important dates to remember for the remainder of January and February;

January

Dr. Martin Luther King Jr. Day: School Closed Monday: 1/15/18

TWP Tuesday: 1/23/18

Grade 2 Husky Award: 1/11/18

No Name Calling Week: 1/15-1/19

Grade 2 OLSAT testing: 1/16 Practice, Wed 1/17 and Thurs 1/18.

Family Night: Tuesday 1/16 No Homework!

Early Dismissal: Tuesday 1/23 Teacher In-Service

Teacher of the Year Presentations: Tuesday, 1/23 7:00PM at the 11-12 HS auditorium

End of Marking Period 2 : Friday 1/26

January Birthday lunch for students and teachers: Wednesday 1/31

February

TWP Tuesdays: 2/6 and 2/20

Grade 2 Theaterworks Field Trip to the HS: Tuesday, 2/6

Report Cards issued: Wednesday, 2/7

100th Day of School!! Wednesday 2/7...if there are no snow days in between.

Grade 2 Husky Award: Thursday, 2/8

Valentine's Day Breakfast: Wed, 2/14 ( sign up genius will be available from room moms)

Early Dismissal: Friday, 2/16 Teacher In-Service

Preaident's Day: School Closed, Monday 2/19

Family Night: Wednesdy, 2/21 - No Homework!

Thank you again for all of your continued support at home!! Stay warm during these cold winter months.