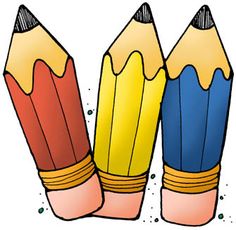 The Units of Study curriculum is a writing workshop based curriculum designed
according to research based principles utilizing the gradual release of responsibility
model of teaching. Lessons follow similar progressions of explicit instruction,
demonstration, guided practice with scaffolding, to independent work with feedback
provided through mini-lessons, conferences, small group sessions and class shares.
There are four Units of Study corresponding to the four marking periods:

Narrative –Small Moments (short stories about our everyday activities)
Opinion – Writing Reviews (reviewing food, books, places, etc)
Information – Non-fiction Chapter Books ( writing about topics we know about; how to do or make something)
Narrative – Writing Fiction from Scenes to Series ( made up short stories about fictional characters)

Your child's progress will be assessed by comparing their early writings at the beginning of the unit, to their end of unit writings. We will not edit heavily, writers will be encouraged to use tapping out strategies for spelling, and we'll give reminders about punctuation. Short conferences with the teacher/assistant will help the writers become more polished with their writing pieces.

We save each piece of your child's writing and may send it home at the end of a marking period or at the end of the year. Please have your child read the stories to the family so they can be proud of how their stories have turned out.

Our grading system will reflect the skills: I=independent D=developing B= beginning

Our class will celebrate each writer's skills by sharing the pieces of writing with the classs during a read aloud session frequently. That's our chance to be proud of the new skills we are acquiring!