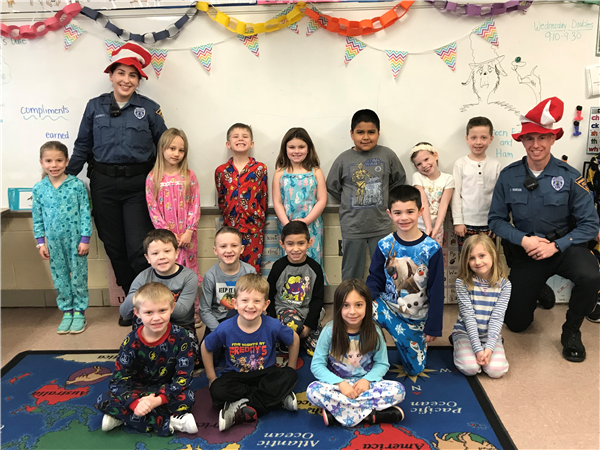 We had such a special week celebrating Dr. Suess' Birthday!

Officer Joe and Officer Megan surprised us as our Mystery Readers. They read I Can Read With My Eyes Shut.

In our classroom, we made Fox in Socks puppets to read tongue twists, created near double hats for the Cat, and some of us even tried Green Eggs and Ham in the cafeteria!