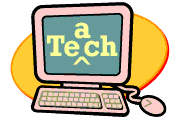 Phone: (856) 227-8110 x3745
Email:
Degrees and Certifications:
B.S. Elementary Education B.S. Special Education Currently pursuing M.A. Educational Administration & Supervision
Mrs.

Kathleen Kersznowski

Hello! I am the Technology teacher at Wedgwood Elementary school! I absolutely adore my job and especially love that I get to do what I love here at Wedgwood. I'm passionate about technology and I'm always trying to learn new things. My greatest hope is to inspire my students to be enthusiastic and curious learners, too!

This is my 4th year as Wedgwood's Technology teacher. Before coming here, I taught at Hurffville Elementary School. In my 12 years there, I taught both special ed. and regular ed. at every grade level over the course of those years. Prior to that, I worked in the state of Virginia for a year, and at local schools (Bancroft and Durand Academy) that deal exclusively with special needs populations. Through it all, I've tried to keep up with technologies as they became available to me, and I'm honestly still trying to keep up!

I hope that all of my wonderful Wedgwood students enjoy coming to the lab, use tons of meaningful technology in school and at home, stay cyber-safe and cyber-smart, and feel free to come to me to ask questions or share ideas!

Washington Township Public Schools Elementary Computer Literacy Program (Grades 1-5)

· The mission of the Computer Program is to empower students to become life-long learners and effective users of information, ideas, and technology across the curriculum.

· All students will use digital tools to access, manage, evaluate, and synthesize information in order to solve problems individually and collaboratively and to create and communicate knowledge.