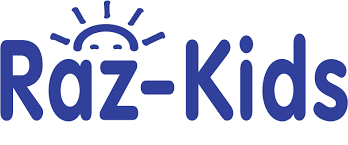 Raz Kids

This website allows your child to access an online library of reading materials (leveled specifically for your child) from home, an i-pad or any computer connected to the Internet.

Raz-Kids helps students improve their reading skills as they listen to books for modeled fluency, read books for practice, and then record themselves reading so teachers can monitor progress. Every leveled eBook has an accompanying eQuiz to test reading comprehension. This program also motivates kids to get excited about reading by earning points from their reading activity to buy stuff in the Rocket Room.

Here is how to access the website and your child's reading assignment from any computer connected to the Internet:

Go to www.raz-kids.com
Click on kids login
Type in the teacher's username babsmin1
Click on Symbol by child's name.
Enter Password: (this is your child's lunch pin #).

Your child may choose any book to read on your child's page. They are leveled and self adjust over time based on your child's activity and quiz scores.

Remember, the more your child reads, the better reader he or she will become!