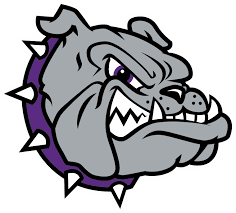 Phone: 856-881-7007 (ex. 5212)
Email:
Degrees and Certifications:
BA in English MS in Education MA in School Leadership
Mr.

Guerrieri

Dear students, parents and guardians,

My name is Nick Guerrieri and I am honored and privileged to be a member of the Bunker Hill Middle School 7th grade team. To begin, I wanted to give you a little bit of background information about myself. I am a graduate of Rowan University where I earned a bachelor of arts in English and a master of science in teaching. Additionally, I am a graduate of Wilmington University's master of arts in school leadership program. I began my educational career at a charter school in Sicklerville, New Jersey where I taught 4th and 5th grade language arts and social studies. Before that, I was employed at DeMasi Middle School in Evesham Township, New Jersey as a 7th grade language arts teacher. In recent years I have acted as a camp director (a position I currently hold in the summer) through Evesham Township, a coach for high school football and middle school track, a tutor for reading and writing, and a club coordinator for various after school activities. My philosophy in the classroom is as follows: The students come first! This means that my classroom is not a dictatorship; it is a cooperative learning environment. I expect open discussion and honest communication from all of my students. My goal is to have students that feel safe, secure and excited to learn each day in my classroom. With that being said, I hold high expectations for all of my students and expect them to come to class prepared and ready to learn. This is integral in order for success in my class. After spending four years in Bunker Hill's Language Arts department, I am making the move to social studies; where I will be instructing my students in world history. I take this task very seriously and want you to know that I am committed to doing whatever it takes to make your son or daughter successful in this subject area. I am always available should you or your children need to contact me. The easiest way to reach me is via email at nguerrieri@wtps.com. I check my email regularly throughout the day and in the evening. You can also reach me by phone at the Bunker Hill number by using extension 5212. Should there ever be any issues that you wish to discuss with me, please do not hesitate to reach out and contact me. I look forward to working with you and your students and making it an enriching and successful year.

With warmest regards,

Mr. G.