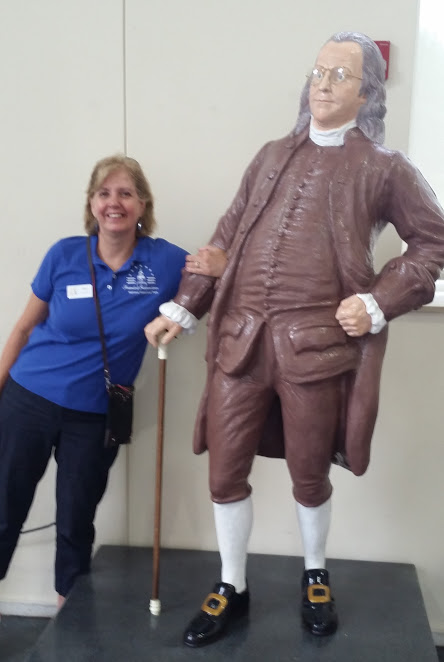 Phone:
Email:
Degrees and Certifications:
Mrs.

Mary Byatt

August 2018

Dear Fifth Graders, Parents and Guardians,

Welcome to the start of the 2018 – 2019 school year! My name is Mrs. Mary Byatt, and I am part of your fifth grade teaching team. I am entering my 26th year as a teacher in Washington Township. Prior to working in working in New Jersey, I taught for 5 years in Virginia. I hold certification as both an elementary education teacher and a special education teacher, and I have a master's degree in the Art of Teaching. I have also completed graduate coursework related to history and literacy through the NJ IMPACT grant and other grant opportunities. I am extremely excited about working with you in fifth grade this school year!

My mission as a teacher is to help all my students dream, believe, and achieve. I feel I can best accomplish this goal by providing each child with a safe, secure, and nurturing classroom environment. We will start the year by "building community." Each student will realize that they have something special to offer our classroom community. We will discuss the important of respect and cooperation. Our fifth grade motto to REACH FOR THE STARS will be shared. High expectations for a positive classroom climate will be establish and the learning adventure will begin! The phrase "kindness matters" will be evident in our class community!

I am the social studies teacher for all the Birches fifth graders this year. Social studies will be a semester class this year. The fifth grade social studies curriculum includes five major units. These units focus on Native Americans, Exploration, Colonization, the American Revolution and the New Nation, Expansion and Reform, and the Civil War and Reconstruction. The purpose of Social Studies education is to provide students with the knowledge, skills, and attitudes that they need to be active, informed, self-directed, responsible citizens in the 21st Century. Students will be learning through a wide variety of meaningful, integrative, and challenging activities.

As fifth graders study the birth of our nation and the US Constitution, the words we the people will come alive. Students will learn about the importance of social studies education. They will discover that history is about people, the choices they made, and the consequences of their choices. One of our first activities will be to look at our goals and appreciate the fact that we the people shape our future. As we explore the triumphs and tragedies our country has experienced, students will come to understand why the study of history is valuable, and they will focus on the importance of their present day decisions and achievements. My goal is to make our study of history both meaningful and inspiring!

I am also excited to teach literacy this year. We will be using a wonderful new program, Wit and Wisdom. Students will grow as readers as they dive into interesting and meaningful texts. I have been working hard to create a fantastic class library, and I am super psyched to share some of my favorite books with my students!!

This past summer I had the amazing opportunity to travel to Boston, Maine, Nevada, California, and Canada. I learned a lot about history of the early people who occupied these lands. I am so excited to share this absolutely wonderful experience with my students this year.

I have a picture on my desk which shows a child peering down a long road. I am reminded of a quote that says, "Children are the only future the human race ever has. Teach them well." I wholeheartedly embrace this fact! As our Birches fifth graders continue on their educational journey, I promise you I will work hard to help our fifth grade students reach their fullest potential. There are so many exciting learning activities and opportunities planned for our fifth graders. Together, I look forward to working with you all as we experience a year where one dreams, believes, achieves, and sparkles!

Sincerely,

Mrs. Byatt
WELCOME
TO BIRCHES SCHOOL WHERE YOU WILL SHINE AND SPARKLE!!