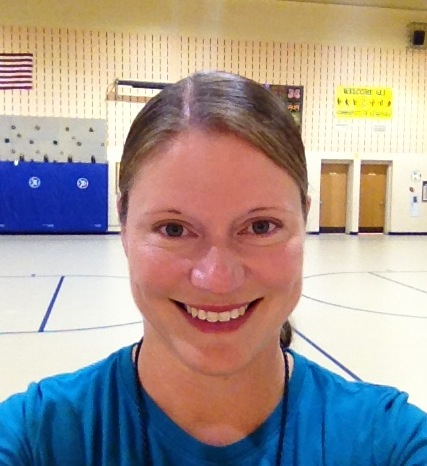 Phone: 856-589-7459 Ext. 4010
Email:
Degrees and Certifications:
BA - Health & Exercise Science CPR, Concussion, & Safety Certified
Mrs.

Melissa McNally - HPE

2020 Virtual Field Day - Hurffville
Thanks for Participating! Here is the POWER POINT link to Virtual Field Day (once you open the Power Point by clicking the link below, please click on "present mode" in the top right hand corner of the powerpoint to activitate links for each station):
Here is the FLIPGRID link and PASSWORD: https://flipgrid.com/remotefieldday

(The PASSWORD is Huskiesrock) yes, with a capital H
During the week of National Physical Education and Sports week, schools across the country celebrated in a BIG WAY by participating in a Virtual FIELD DAY hosted by the OPEN national trainers. The link to this Virtual Field Day was shared on my website for students to take part in during the week of May 8th (National PE week).
Now I am reposting this fun-filled VIRTUAL FIELD DAY in an easier to follow format for all HURFVILLE STUDENTS to take part in on JUNE 11th as this would have been our actual FIELD DAY!
You may do as many or as few activities as you are able, but I encourage each student/family to choose 4 activites to try! They take very little equipment and you can use whatever you have. Balls can be made by rolling up socks and laundry baskets come in very handy!
Please open and view the above attached powerpoint for the game instructions for each activity. Then choose which activites you will do! You can do as many of the stations as you would like! Make sure to click "present mode".



Finally, I would love if families would post a video or picture in my FLIPGRID of kids and family members playing any of the field day games you chose. It can be short or long, silly or serious! It will be fun to see each others videos and photos!
HELLO!
My name is Melissa McNally and I am the Physical Education Teacher at Hurffville Elementary School. For COVID-19 DISTANCE LEARNING INFORMATION, please click the tab on the left of the page titled COVID-19. New activities will be posted each week.
As your child's PE teacher, my job is to engage students in vigorous physical activity, motor learning, health and wellness activities, and an overall healthy mindset. I aim to instill the love of exercise and movement into the daily lives of my students, making them lifelong fitness and wellness lovers!
I have been teaching for 20 years and have a BA in Health and Exercise Science from Rowan University. I am a professional member of the United States Gymnastics Association, Safety Certified through USAG, and have been coaching gymnastics for 22 years. I am also a member of NJAHPERD (New Jersey's branch of Health, Physical Education. Recreation, and Dance Alliance). For the past 20 years I have been continually certified in First Aid and CPR as well as concussion training. I currently serve on the District's Health and Safety Committee, the District Nutrition and Wellness Committee, the Janet's Law Response Team, and the Non-Violent Crisis Intervention Team at Hurffville School, as well as the W.T. Joint Health and Safety Committee. I was the 2011 Hurffville School "Teacher of the Year" and "Gloucester County Outstanding Teacher". I am a graduate of Vineland High School and currently have two children who attend both Gateway Regional School and Wenonah Elementary School.