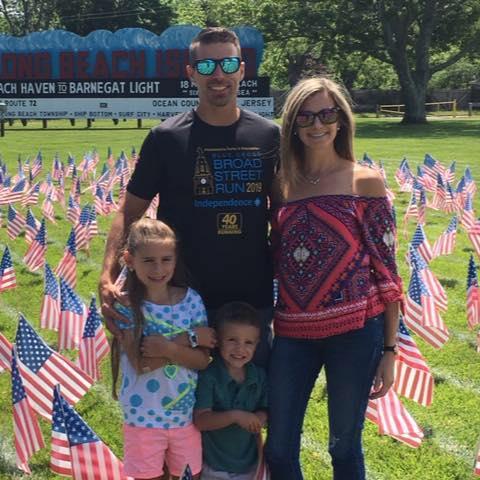 Phone: 856-227-1103 ext 3500
Email:
Degrees and Certifications:
Educational Administration (MA) Health and Exercise Science (BA) Leadership Studies (BA)
Mr.

Adam Clark

My name is Adam Clark and I am the Physical Education teacher at Whitman Elementary. I enter my 16th year with a greater sense of urgency in helping our students take control of their health and fitness at an earlier age. I want to maximize all forty minutes in my class, however I know that isn't enough. The resources on this webpage are a great way to help give us that 41st minute! I encourage you to take part in them as a family and to continue to make health and fitness a top priority! I look forward to a brand new school year filled with new lessons, new goals, and new memories for every student.

This remote learning is challenging for all of us so just remember that my number one goal is to have students stay as healthy and active as possible in whatever means works best for you and your family. I provided a lot of valuable resources, however feel free to let your child take an active approach in determining how they want to achieve their minimum of 15 minutes in per week.

*The Daily Activity Log is recommended and not required.

(Also, you can email me every few weeks/as often as you like to let me know how your student is making out with the challenges and it doesn't need to be weekly. =])

1. Please refer to the Weekly Whitman PE Assignments

Week 5 (Spring Break)

2. Use Whitman's Daily Activity Log

Use Whitman's Daily Activity Log to keep track of the activities your child is doing (or keep track on a piece of paper). Feel free to have your child pick and choose the activities (from the list below) that they would like to perform for the day. They are only required to complete a 15 minute activity/s 1x a week, however they are free to do as much as they like after that time limit is met.

3. Pick and Choose Activities to help meet the PE requirements

Decide on exercises and fitness activties that are best for your family each week (Ride bike, play basketball, dance, run, play, etc.)

Home Instruction Whitman PE (Online resources-workout videos, mindfulness, brain breaks, etc.)

Home Health and PE Activity Calendars (the entire weekly calendar that I post will be more than enough to meet the 15 minutes)

4. Keep an eye out for Mr. Clark PE FlipGrid videos and feel free to post you and your family working out and staying active

(Whitman PE Channel/Password WhitmanPE2020)

5. Also, be sure to Send me pictures of you completing the assignments with your families so I can add to my teacher page picture section here!

Thanks for all of your understanding and support!

Stay tuned as I post more resources and activities for you and your families to choose from.

Stay healthy,

Mr. Clark

Whitman Physical Education

"There is no elevator for success, you have to take the stairs"