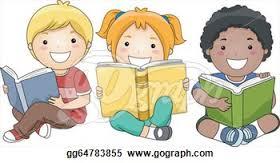 Phone: 227-1303 ext/ 2212
Email:
Degrees and Certifications:
B.S. in Early Childhood Educations M.Ed. in Special Education
Mrs.

Karin Mickelson

Welcome to kindergarten! I team teach with Mrs. Fitzpatrick. I am in the class as the special education teacher. There are several students who I oversee, but I teach and work with all students in the classroom. This is the third year Mrs. Fitzpatrick and I are working together. We have also been friends for several years before that however. I taught her son several year ago in fact. We are both excited to work with the children. We will be teaching the children using small group as well as individual group instruction.

Team teaching has so many benefits The children learn to listen to multiple adults and to adjust to multiple teaching styles. The children get more adult attention which includes praise as well as educational feedback. There are many models to team teaching. Team teachers may work in parallel groups(two groups teaching the same thing), pull a small group or one child (as the other teacher teaches the rest of the class), teach in centers, or assist individual children as they are learning in the full class.

Mrs. Fitzpatrick and I are so pleased to teach as well as learn from the kindergarteners. This is such an important grade and we are thrilled to add to your child's educaitonal foundation.