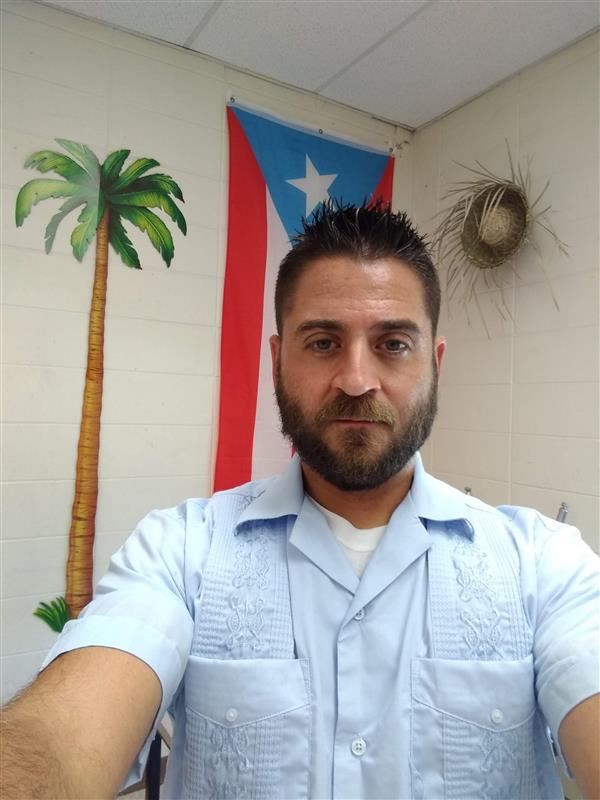 Phone: 856-582-5353 ext. 5708
Email:
Degrees and Certifications:
Rowan University: Bachelor of Arts: Spanish
Marc Anthony López

¡Saludos!

My name is Marc Anthony López and I am a Spanish teacher at Orchard Valley Middle School.

I graduated from Rowan University in 2008 with a bachelor in arts degree in Spanish, a minor in history, and a concentration in international studies. I studied abroad in Salamanca, Spain and in San Juan, Puerto Rico.

I have taught Spanish at the high school level from 2008 until 2018 and at the middle school level since 2018.

Travel and the study of languages and cultures are my passions and I look forward to sharing them with the students of Orchard Valley Middle School.

I have travelled to Spain, Italy, Vatican City, England, France, Germany, Puerto Rico, the Dominican Republic, Costa Rica, Mexico, the U.S. Virgin Islands, and Hawaii. I enjoy spending my summers in Puerto Rico.

My family lives in Twp. and I am happy to have the opportunity to work for a township and school district that has so much pride and spirit, has an awesome K-12 World Languages' & Cultures' program, and supports staff and children of all walks of life.

¡Mucho Gusto!

Marc Anthony López (He, Him, His)

"Do all the good you can, by all the means you can, in all the ways you can, in all the places you can, at all the times you can, to all the people you can, as long as ever you can." John Wesley.