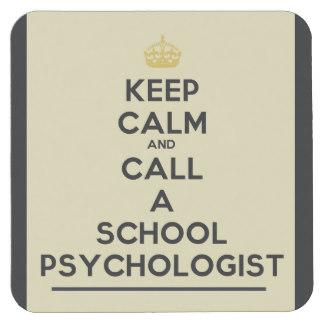 Phone: 856-589-6644 x4423
Email:
Degrees and Certifications:
Bachelor of Arts (B.A.)- Psychology Master of Science (M.S.)- School Psychology Educational Specialist Degree- Ed.S. Nationally Certified School Psychologist (NCSP)
Mrs.

Cassandra Brasile, Ed.S., NCSP

Hello! Welcome to my page.

My name is Cassandra Brasile. I am a School Psychologist for Washington Township Public Schools and I am located at Washington Township High School. As a School Psychologist, I provide direct support and interventions to students, consult with teachers, families and other school-employed mental health professional (i.e., school counselors, school social workers) to improve support strategies, work with school administrators to improve school-wide practices and policies, and collaborate with community providers to coordinate needed services.

School Psychologists help schools successfully:

- Improve academic achievement

- Promote positive behavior and mental health

- Support diverse learners

- Create safe, positive school climates

- Strengthen family-school partnerships

- Improve school-wide assessment and accountability monitor individual student progress in academics and behavior

A Little About Me:

I completed my Bachelor of Arts degree in Psychology at Rutgers University (2005). I worked directly with children on the Autism Spectrum as an applied behavioral analysis (ABA) instructor for several years. I then went on to work for Early Intervention as a Behavioral Specialist, when I decided that my passion lies within helping students with disabilities and their families navigate the educational realm. I immediately enrolled in a School Psychology program and graduated with my Master of Science degree at the Philadelphia College of Osteopathic Medicine (PCOM) in 2008. I completed my certification program (Ed.S.) at PCOM in 2011. I am also a Nationally Certified School Psychologist (NCSP).

I have been working with children with varying disabilities for some time and I can truly say that I am very fortunate in that I love going to work each and every day!

I am also a mommy of two precious little girls and I can certainly understand and relate to many of your questions and concerns as a fellow parent! Please feel free to contact me at any time!

Visit the Web Resources tab for links to resources that may be beneficial for your use!