Return to Headlines
District ESL Teacher Among Presenters at Rowan University Symposium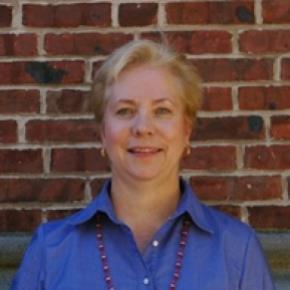 Washington Township ESL (English as Second Language) teacher Laurine Sibilia spent Friday, March 29th convincing Pre K-12 educators gathered at the Fourth Annual Yoga and Mindfulness in New Jersey Schools Symposium why mindfulness matters. As an invited guest at the Rowan University event, Sibilia engaged attendees in a variety of hands-on mindfulness activities to benefit children and youth, sending them back to their classrooms with fresh activities and new books on the topic to read and share.
Sibilia, who also teaches English language learners at the University of Pennsylvania and serves in the teacher education department at Georgian Court University, is admittedly passionate about social-emotional learning and about developing Mindful Schools. She completed a certificate in positive psychology through the Wholebeing Institute and attended the Summer Institute for Educators at the University of California Berkeley. This July, Sibilia will complete the year-long Mindful Teacher Certification program with Mindful Schools. Sibilia also has studied Mindfulness with Dr. Elisha Goldstein and Dr. Rick Hanson.
"I sincerely want to keep the conversation going about Mindfulness practices in New Jersey schools and in Washington Township, in particular," said Sibilia, who will be seeking grants through the Washington Township Education Foundation to incorporate additional Mindfulness training and programming in the 2019-20 school year.
At Rowan, Sibilia shared information on the neuroscience of mindfulness, with tips for teachers on how to successfully set the mood, tone and energy in their classrooms to the benefit of their students. She introduced yoga chimes to cultivate mindful listening, reviewed the mind-body connection and provided strategies for teacher to help their students handle their stress and emotions.
Sibilia also left symposium goers with a list of helpful resources including:
Children's Literature: Meditate with Me by Mariam Gates, The Hugging Tree by Jill Neimark, and Have You Filled a Bucket Today? By Carol McCloud;
Young Adult and Adult/Teacher Books: Growing up Mindful by Dr. Christopher Williard, Mindfulness for Student-Athletes by Gina M. Biegel and Todd H. Corbin, and Mindfulness for Teachers by Patricia A. Jennings.