Return to Headlines
Board of Education Names Jack McGee as Interim Superintendent of Schools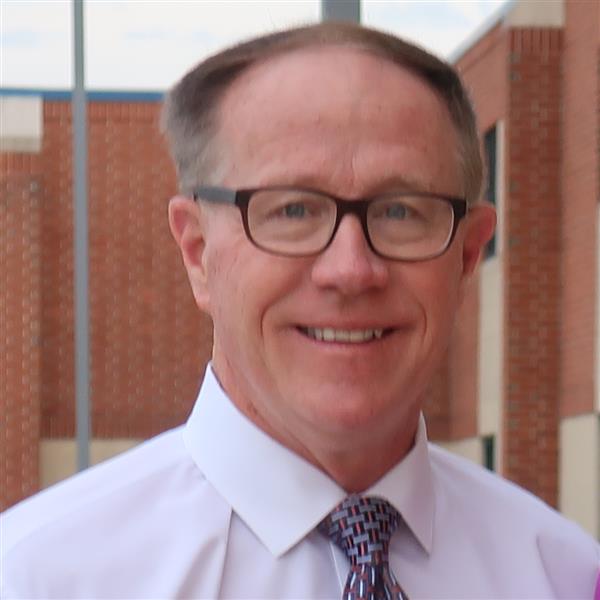 The Washington Township Board of Education has approved former Washington Township Assistant Superintendent for Curriculum and Instruction Jack McGee as the District's Interim Superintendent of Schools, effective July 1, 2022. McGee served in a variety of roles over his 42 years in the District, before retiring in December 2021. He replaces Joe Bollendorf, who retired at the end of June following seven years as the chief school administrator and after 25 years in Washington Township.
The District has launched a national search for a permanent superintendent and has enlisted Hazard, Young, Attea & Associates to assist in the process.
"It is a pleasure to welcome Jack McGee in as Interim Superintendent for WTPS," Board of Education President Dr. Brian Ellis said. "The Board of Education is excited and looking forward to working with Mr. McGee."
McGee spent his entire career in education with the Washington Township Public Schools. After holding the post of interim assistant superintendent for two years, he was appointed to the post permanently on January 5, 2016. He has served in nearly every capacity, including teacher, coach, assistant principal, high school principal, and director of secondary education.
"It is my distinct honor to assume the role as the Washington Township Interim Superintendent," McGee said. "Having worked for the school district for 32 years as an administrator, I am excited to serve the students, staff, and community of Washington Township Public Schools once again. I look forward to applying my skills and experience to lead the District forward until the selection of a permanent appointment of the next WTPS Superintendent of Schools has been made."
McGee started his education career as a physical education teacher at Washington Township Middle School from 1979-85. He served as Middle School Department Supervisor from 1985-89 before being named Assistant Principal at Washington Township High School in March 1989. McGee was elevated to Executive Assistant Principal of the WTHS 9/10 wing in 1997, and he became WTHS Principal in 1999. After three years in that role, McGee was tabbed the District's Director of Secondary Education, where he served from 2002-14. In August 2014, he assumed the position of Interim Assistant Superintendent for Curriculum and Instruction.
McGee earned a bachelor's degree in Health and Physical Education from Glassboro State College. He also received his Master of Arts Degree in Education Administration, Health and Physical Education from Glassboro State. McGee owns the following certificates from the New Jersey Department of Education: New Jersey School Administrator Certification; Principal's Certification; Supervisor's Certification; Teacher Certification.
He is a past President of the Washington Township Principals' Association, Washington Township Rotary, and the Washington Township High School Sports Hall of Fame's Executive Committee. He is also the former Commissioner and Assistant Commissioner of Olympic Conference athletics.