Return to Headlines
"Man of the Year" Honoree
South Jersey Magazine Names Charlie Doud One of its Dozen "Men of the Year"
WASHINGTON TOWNSHIP – Washington Township Public Schools Student Data Coordinator Charlie Doud recently was honored by South Jersey Magazine for his selflessness and willingness to give back to the community. Doud was named one of the magazine's 12 "Men of the Year" in its November edition. The "Men of the Year" were selected for putting other people first and dedicating themselves to a greater good.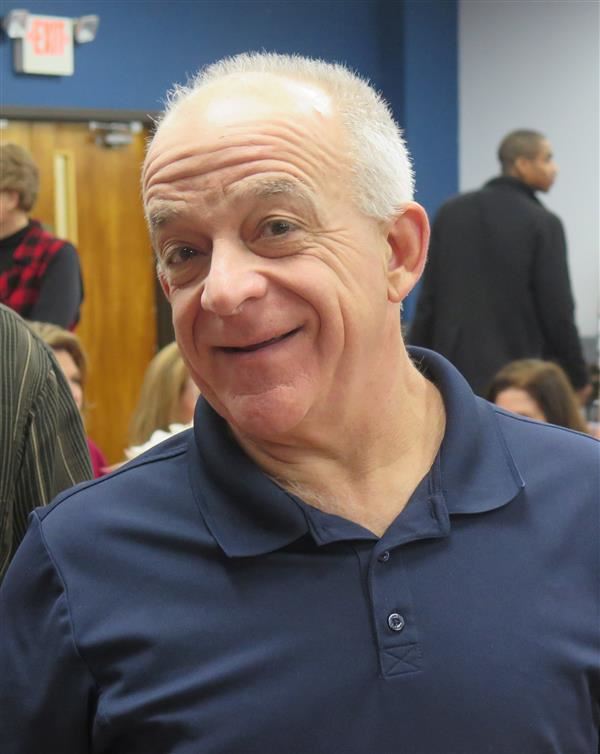 Doud, the president of the Washington Township Education Foundation and a former member of the Board of Education, is a volunteer for several organizations benefiting Washington Township and the region. He is the chair of the Washington Township Youth Football Association's charitable efforts, while also serving as head coach of the league's 85-pound team. Doud is regional director for the Delaware Valley Children's Christmas Charity, a trustee for PrimoCares – Primo Hoagies' charity helping children in need – and travels to Philadelphia over the Thanksgiving and Christmas holidays to provide food for the homeless.
"Charlie Doud is ever-ready to roll up his sleeves in service, most especially for children, veterans and the homeless," said District student registration, data and information manager Jan Giel. "From hoagie sales to golf outings, Board of Education service to youth coaching, his contributions and commitment to Washington Township are long-standing and far-reaching. He is most deserving of any and all recognition that comes his way."
Joining Doud among South Jersey Magazine's "Men of the Year" are: Overall "Man of the Year" Lloyd Freeman, Bob Platzer, Brian W. Jones, John F. Scarpa, Tom Martin, Bill Golderer, Bob Dalessandro, Joel R. Rosenberg, Lou Lanza, Troy Memis and Leonard Glickman.
A 2017 inductee for distinguished service into the South Jersey Football Hall of Fame, Doud was the recipient of the 2016 Herb Neillo Distinguished Service Award from the Touchdown Club of South Jersey. He was honored in 2009 by Washington Township Youth Football when the field house at Joe Micucci Field was named "Doud Fieldhouse." He was a 2005 WTHS Athletic Hall of Fame inductee for community service.
-WTPS -