Return to Headlines
Dr. Steve Gregor to be Among Participants in the 2019-20 ISTE Equity Action Forum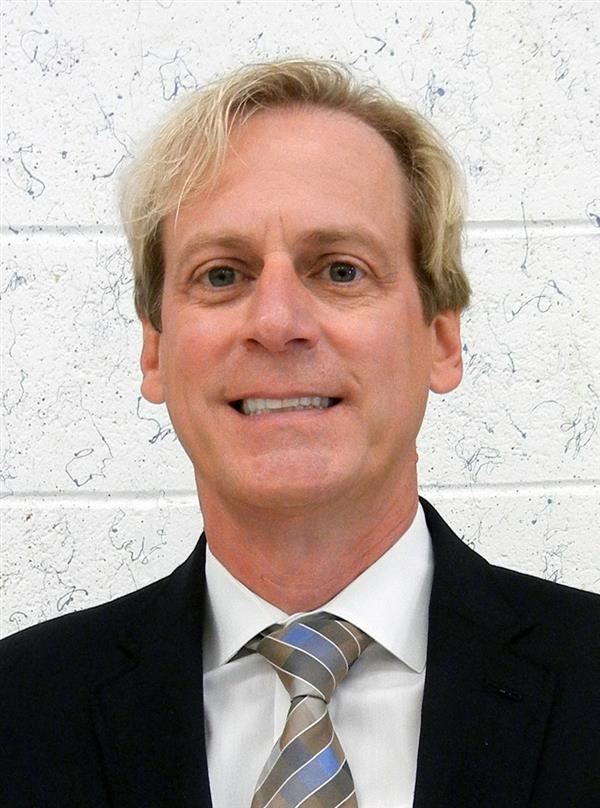 Washington Township Public Schools' director of secondary education and District equity officer Dr. Steve Gregor recently was appointed as a participant on The International Society for Technology in Education's (ISTE) Equity Action Forum. The year-long commitment will have Dr. Gregor sharing the District's journey toward equity and lending his expertise to help others create effective equity action plans. The appointment comes following his attendance at the 2019 ISTE EdTech Conference in Philadelphia from June 23-26.
"I am honored to be invited to the table to partake in these crucial dialogues," Dr. Gregor said. "Our ISTE team's theme is 'addressing classroom bias and erasing the deficit ideology.' A lot of these discussions will center around debunking the deficit ideology where schools try to 'fix the child,' as opposed to changing how we address and meet students' individual needs. This is a philosophy that Washington Township has embraced through our ongoing work with Dr. Paul Gorski, founder of the Equity Literacy Institute and author of Reaching and Teaching Students in Poverty: Strategies for Erasing the Opportunity Gap. His equity literacy framework has helped us tremendously to set the stage for future steps to close the opportunity gap for all students."
Dr. Gregor has been at the forefront of equity discussions since assuming his role as District equity officer in February 2018. In this capacity, he is responsible for building a network of volunteer equity liaisons in each of the District's 11 schools to ensure that all students have equal access to programming and services and to create learning environments in which all students and staff - regardless of race, gender, sexual orientation, class, (dis)ability, language, or religion - have equitable opportunities to achieve to their fullest potential and to be safe, valued, affirmed, and empowered.
Systemic and programmatic improvements that have been introduced in the past year under Dr. Gregor's and Dr. Gorski's combined leadership include:
The creation of a District Equity Coalition and the development of a pledge and mission statement to guide the coalition's work;
The creation of a youth chapter of the NAACP at Washington Township High School;
The piloting of The Anti-Defamation League's No Place for Hate program in five District schools;
The distribution of a school climate survey that sought input from students, parents and staff members; and
The creation of student focus groups to shape and implement future actions. One such focus group participated in the WTHS decision to move to one color for graduation gowns beginning with the Class of 2020.
The District's ongoing quest for equity was ignited by a peaceful and powerful student demonstration at Washington Township High School in October 2017. This demonstration led to a town hall-type meeting that drew the attention of several hundred community and District representatives. Dr. Gorski's continued guidance, Dr. Gregor explained, is of great assistance as the District works to meet its foremost goal:
"Washington Township is a district that values the rights of all students in their pursuit of strong, inclusive education and happiness in that pursuit. The district goal is Excellence in Equity, through the on-going work of the Equity Coalition, administrative initiatives and work in areas of leadership, ongoing work towards equity literacy, teaching tolerance, cultural proficiency, differentiated instruction, and student-led initiatives as developed through our collaboration with the Anti-Defamation League."