Return to Headlines
District Announces Laptop Distribution Schedule for WTHS Freshmen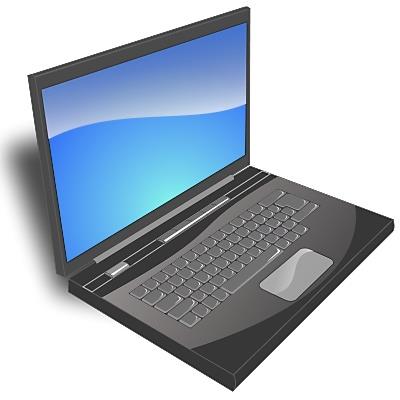 In support of the Washington Township Public Schools' Mobile Learning Program, members of the Information Technology Department will be distributing new mobile devices to incoming Washington Township High School freshmen from August 6-8, 2019.
The WTHS freshman class will be piloting a new device, the Microsoft Surface Go, and a Surface Go Pen. In addition to being more portable and flexible with an improved battery life, the device features a magnetically detachable screen. The pen can be used for inking documents, websites and taking notes. Students also will receive a rubberized case to store the device and minimize damage.
"Laptop distribution is one of the most anticipated events in the District and one that allows our new high school students to hit the ground running," District Director of Information Technology Joe Konecki said. "Our technology staff has devoted a lot of work behind the scenes, putting protocols in place to make the process as seamless as possible. We are grateful for the cooperation and patience of our students and parents in this process."
Laptop distribution for WTHS freshmen will take place in the WTHS Core Lobby from 12-1:30 p.m. on the following assigned days:
Tuesday, August 6: Students with last names beginning A-H;
Wednesday, August 7: Students with last names beginning I-P;
Thursday, August 8: Students with last names beginning Q-Z.
Any student unable to make their assigned time slot will have an opportunity to retrieve their new laptops on Thursday, August 8, from 4-6 p.m.
In order to receive a new laptop, all WTHS freshmen who attended middle school in the District last year must submit their middle school laptop and charger on their assigned day. They also must present a signed Student Guidelines Agreement confirming that they have read Policy #7523 for School District-Provided Tech Devices to Students, and Regulation #2361 for Acceptable Use of Computers. These documents will be emailed home to all students in advance of the scheduled distribution sessions.
Please note that students who have an obligation on their current laptop will not be issued a new device until those debts are paid in full, or there is evidence that a pay-off plan is in effect and parents are complying with it.
The District will continue to offer a Technology Care Plan (optional laptop insurance) at an annual cost of $65 which protects against accidental damage and theft. Checks or money orders made payable to the Washington Township Board of Education can be presented at the time of laptop distribution to purchase this care plan. The insurance Care Plan also can be secured online at https://payschools.com/. The ability to pay online is expected to be available in the coming days, with proof of payment being reflected in PowerSchool.
Schedules for freshmen will be available to view in PowerSchool on Monday, August 26, 2019 after 4 p.m. Students are encouraged to bring their schedules with them and become familiar with class locations during walkthrough hours from 9 a.m. to 12 p.m. on August 27, 28 and 29.
Opening day for all Washington Township students is Thursday, September 5th.