Hoagies! Hoagies! Hoagies!
Buy a Hoagie! Fill a Heart!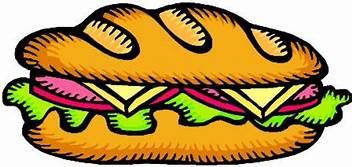 Please place your orders now for the District's 26th Annual Helping Hands Super Bowl Hoagie Sale on February 2, 2020.
The Washington Township Education Foundation is pleased to sponsor this longstanding tradition and flagship community service event of the Washington Township Public Schools. The event supports local families in need.
Please access the order form here or visit www.wtef-nj.com to place your order online.
On behalf of your neighbors, who directly benefit from your generous support, the WTEF says "THANK YOU!" You make us proud to call Washington Township home.
THANK YOU to Our Corporate Sponors for Their Support of the 2020 Helping Hands Hoagie Sale
Platinum Sponsors
Inspira Health Network
Liscio's Bakery
Silver Sponsors
Beacon Academy
Duffield's Farm Market
Nigro Insurance Agency
Nigro's Auto Body
Philadelphia Eagle Cheerleaders
Bronze Sponsors
Investors Bank
Scott Newman American Title Abstract
Egizi Funeral Home
Joe Betley- Capehart Scatchard Attorneys
Berner Klaw and Watson Family Law
Colette Bleistine Paying it Forward
Township T-Shirt Company
Dietz and Watson
Rotary Club of Washington Township
Remington and Vernick Engineers
Bernadette and Joe Mcllhenney
Ann Moore and Sheryl Wescott
Rauh and John's Reality
Democratic Club WT
Turnersville AutoMall
WT PBA
---