Census 2020: Every Person Counts!
Census 2020: Every Person Counts!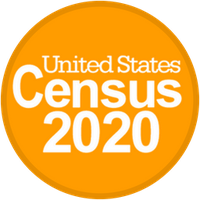 The Census is a headcount of every person in the United States and is completed every 10 years, including 2020. The Census count impacts federal funds that communities receive for programs and services that are critical for schools, students, and younger children, including special education, after-school programs, classroom technology, teacher training, food assistance, and maternal and child health programs. Click here to access the District's page on Census 2020, and don't forget to take part in this year's count!
---