Return to Headlines
WTPS to Host Pre-Registration Lottery for   2021-22 Tuition-Based Integrated Preschool Program 
Washington Township residents who are interested in enrolling their three-year-old or four-year-old child in the Washington Township Public Schools' integrated four-day preschool program are encouraged to pre-register online now for a lottery (if necessary). The date of the lottery will be March 1, 2021. Students will be accepted on a tuition basis into the District's half-day program according to availability, allowing typically developing children and children with disabilities to learn together in the same environment at Grenloch Terrace Early Childhood Center. The program will run Monday through Thursday and will coincide with the District's school calendar.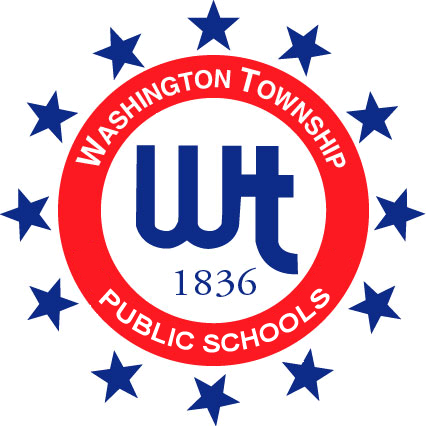 If selected, families who pre-register will receive further instructions on how to set up their accounts and complete the registration process.
Students who are three years old on or before October 1, 2021, are eligible for the program and will attend the morning session. Students who are four years old on or before October 1, 2021, will attend the afternoon session. Students who turn five before October 1, 2021, will not be accepted into the program. Tuition for the program is $250 per month, payable through monthly installments, and will include the cost of roundtrip transportation services to the same pick-up and drop-off location.
Morning sessions will run from 9:20 a.m. to 11:50 a.m. for the three-year-old program, and afternoon sessions will run from 1:00 p.m. to 3:30 p.m. for the four-year-old program from Monday through Thursday.
"We are pleased to provide this opportunity for an enriched preschool experience that meets the social, emotional, physical, communication and cognitive needs of your children," District Director of Elementary Education Gretchen Gerber said. "Our program structure is similar to a typical preschool program, as the teaching of developmentally appropriate skill areas is embedded throughout the Tools of the Mind Curriculum that we utilize. The classroom is staffed with a certified teacher and a classroom assistant."
"Offering quality early childhood educational programming is a top priority in Washington Township," Superintendent of Schools Joe Bollendorf said. "Providing more access to preschool benefits our youngest learners and their families, while also bolstering and strengthening our full-day kindergarten program and contributing to the overall achievement of our District."
Families interested in enrolling in the preschool lottery can log-in via the District website portal which is now available (https://ecollect.accelaschool.com/WTPS) and navigate the paperless admissions system that will collect required information and ensure that correct processes are implemented.
Once registered, families will receive details about the selection process for the March 1st lottery drawing, which will be shown on Facebook Live and shared with the community.
Students enrolling in the program must meet the following four requirements:
Students much be the designated age of the class on or before October 1, 2021;
Students be residents of Washington Township (proof of residency will be required);
Students must be toilet-trained; and
Student must have up-to-date immunizations


Questions on Washington Township's integrated preschool program? Please contact Gretchen Gerber, Director of Elementary Education, at 856-589-6644, x6341.