World Language Club Fundraisers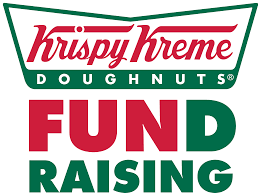 The Washington Township Public Schools' World Language Club is holding a Krispy Kreme Digital Dozen donut fundraiser. Each dozen is $10, and orders must be placed by February 12th. To place an order, fill out the form at this link. Digital coupons will be delivered on February 14th, and coupons can be redeemed at the Collingswood Krispy Kreme (1170 Haddon Avenue) at any time.
In addition, the club is holding a Fan Gear Sale to raise funds. Click here for more information and a list of items available.
---
New Jersey/Gloucester County Covid-19 Information Dashboard

TWP Families: Please take time to check out
this link
from the New Jersey Department of Health, which will provide the most up-to-date information about the Covid-19 pandemic in the state and in Gloucester County, including the current risk level, daily cases, and more in real time.
---
Fully Certified!
All 11 District Schools have received 2019-20 certifications in the Anti-Defamation League's "No Place for Hate" Program. We are grateful for the efforts of so many administrators, staff, teachers and families who have prioritized this mission in our schools and community.
---
District Hosts Equity Summit, Develops Steps to Ease Community Concern

---
NJ Mental Health Cares Offers Free Support

New Jersey residents now have access to free counseling, emotional support, information and assistance through NJ Mental Health Cares. For more information, click here for a flyer in English, or click here for the same flyer in Spanish.
---
WTPS Statement on Website Accessibility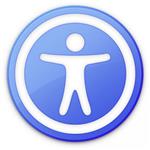 The Washington Township Public Schools' website is in the process of being updated to ensure compliance with Section 504 of the Rehabilitation Act and Title II of the Americans with Disabilities Act. Any website accessibility concerns may be brought to the attention of the WTPS website team at feedback@wtps.org. For more information, please view our statement on Website Accessibility.
Washington Township, Gloucester County

Please
click here
to visit the Washington Township municipal website.
---
Project Child Find Services Available
Do you have or know of a special needs child ages 3 to 21 years old residing in Washington Township who may have physical,

mental or emotional problems? Are you aware of any child who is in need of special education programs and services? An extra effort is being made to identify children between ages 3 to 5 for our preschool program for children with special needs.
Project CHILD FIND, a service of the New Jersey State Department of Education, assists in identifying un-served or underserved handicapped children. Please
click here
for more information.
---