Special Announcement from Miss Schmitt, Birches Art Teacher: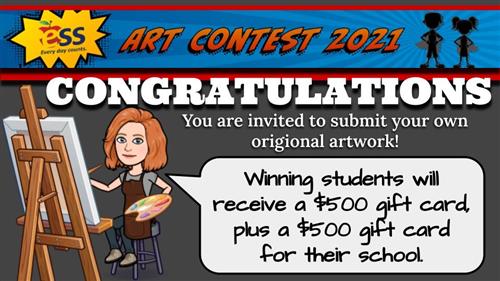 CONGRATULATIONS!
You are invited to submit your own original artwork of:
"What would it be like to go to school for superheroes?"
Winning students will receive a $500 gift card, plus a $500 gift card for their school. The deadline is March 21st.
Please see Ms. Schmitt's Art Schoology page for more details.
---