Return to Headlines
Dr. Brian Ellis Joins Washington Township Board of Education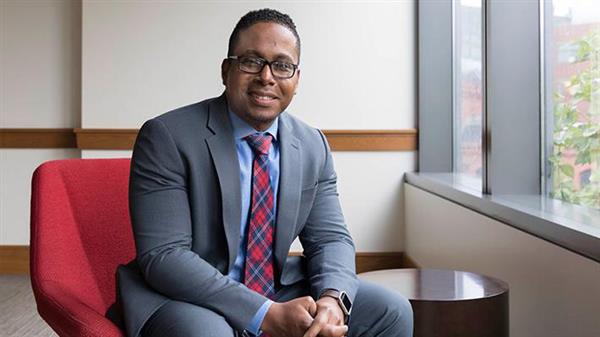 The Washington Township Board of Education voted on May 18th to appoint Dr. Brian Ellis to its nine-member Board. Dr. Ellis will complete the one-year unexpired term created by the recent departure of former Board member Candice Zachowski and will serve until December 2020, at which time he can pursue a three-year term through the School Board election.
The Associate Dean for Academic Program Administration at Drexel University's LeBow College of Business, Dr. Ellis has more than 18 years of administrative experience in higher education and has held several roles in administration and leadership at (his alma mater) Drexel University and Rutgers University. In his current role, Dr. Ellis is responsible for the oversight of all administrative functions related to graduate and undergraduate programs. This oversight includes supervision of all areas relating to advising, recruitment, career services and programs, with the goal of fostering student retention and success. He also provides oversight of administrative support of all academic departments and associated undergraduate and graduate curricula.
As a Critical Race Theorist, Dr. Ellis' research and areas of interest align with constructs of marginalized populations, social movements, student development, inclusion and equity.
"The board was thrilled with the number of applicants who applied for this position," Board President Julie Kozempel said. "Many of those applicants currently work on Board committees within the District, particularly on our Equity Committee. We are so excited to appoint Dr. Brian Ellis to our Board as he brings so much to the table in terms of his professional background. We look forward to working with him."
Ellis holds a Doctorate of Philosophy degree in Global Leadership from the Indiana Institute of Technology. A 25-year resident of Washington Township and a WTHS alum (Class of 1995), Ellis and his wife, Shurlana, are the proud parents of Autumn (WTHS Class of 2018), Aidan (Bunker Hill Middle School -8th grade) and Amber (Whitman Elementary – 4th grade).