Return to Headlines
Board of Education Selects Dr. Tasha Jackson to Fill Vacant BOE Seat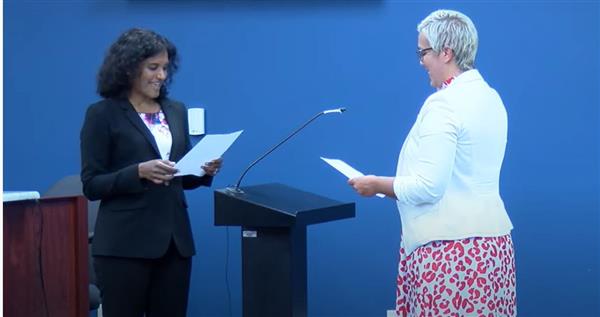 Capehart & Scatchard attorney Sanu Dev (left) performed the swearing in of the Washington Township Board of Education's newest member, Dr. Tasha Jackson, at the Board's June 28th meeting.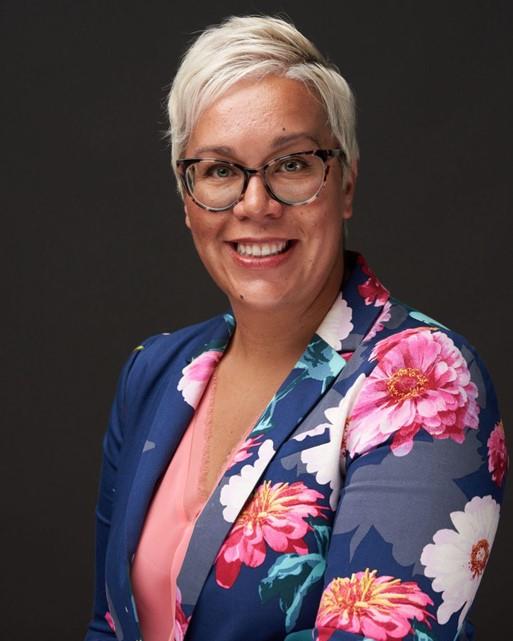 The Washington Township Board of Education has selected community resident Dr. Tasha Jackson to fill a vacant Board seat, BOE President Dr. Brian Ellis announced today. Dr. Jackson was among ten individuals who interviewed for one of two open positions with the Board on June 10, 2022, and was sworn into the position at the June 28th meeting. She is completing the second year of the three-year term of former member Julie Kozempel.
Dr. Tasha Jackson is the Vice President of Clinical Operations for Tava Health, a telemental health startup which provides high-quality mental health care to nearly half a million people across the nation. In her current role, Tasha provides leadership and direction to a diverse clinical team, ensuring clinical excellence and that clients are receiving the care they need, while also developing, implementing and monitoring ongoing strategies to scale networks, develop interventions and drive product development.
Dr. Jackson brings to the Washington Township Board of Education nearly 20 years of mental health, employee assistance, higher education and leadership experience. Dr. Jackson spent the early part of her career working in a community setting, providing mental health care to underserved populations with acute and chronic mental health challenges. More recently, she has transitioned to supporting employer groups in addressing employees' mental health needs and creating cultures that prioritize employee mental health. Dr. Jackson also spent several years as an adjunct instructor at Wilmington University, where she taught classes in the Behavioral Sciences department.
Dr. Jackson received a PhD in Human Sexuality Education from Widener University, a Master's of Arts degree in Mental Health Counseling and Applied Psychology from Rowan University and is a Licensed Professional Counselor in the State of New Jersey. Tasha and her wife, Hopee, have been residents of Washington Township for 12 years and are the proud parents of Dakota Jones, a rising sophomore at WTHS.