Welcome to the Wedgwood Counselors' Corner!


School Counselor

Mission Statement
The mission of the WTPS's Elementary Counseling Department is to provide a comprehensive school counseling program that addresses positive character traits, as well as social, organizational and problme solving skills. The school counselor will work in partnership with administration, other educators, parnets/guardians, and the community to help students meet their academic potential.

According to the Federal Regulation (42 CFR Part 2), the Student Assistance Coordinator cannot disclose to anyone information that a student discusses with them without the permission of the student. There are only two exceptions to this law. The first is in instances where the student expresses the desire to hurt himself/herself or another person. The second exception involves situations of abuse. In both cases the SAC is obligated to inform school or legal personnel.

However, there are a few exceptions to this law. If a student tells the SAC that he/she wishes to hurt himself/herself or anyone else, actions must be taken to prevent this from happening. Also, if a student discloses that abuse is happening to him/her, the SAC has the obligation to report the abuse. With this confidentiality law, students feel comfortable disclosing information to their SAC.

All About Our Staff!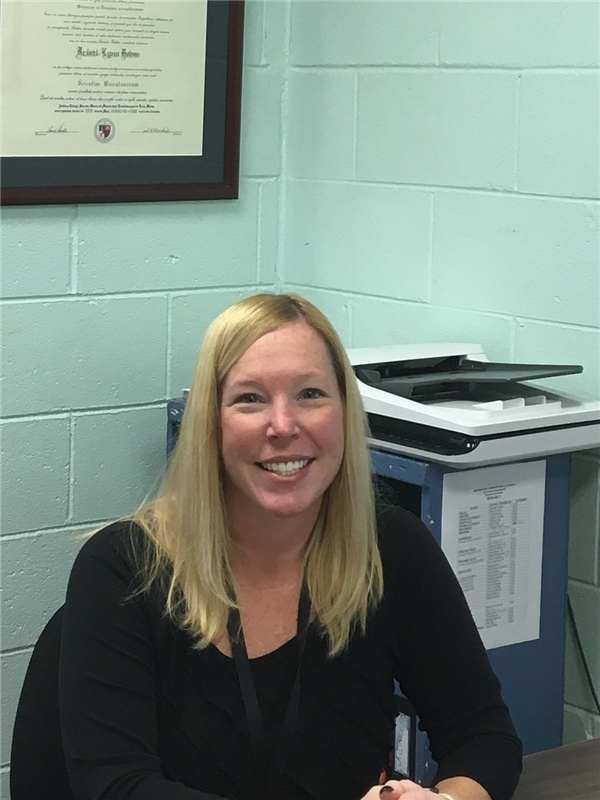 Phone: 856-227-8110 Ext. 3604
Email:
Degrees and Certifications:
BS, Elementary Education - Mount Saint Mary's University MEd, School Counseling - Loyola University Certification: School Counselor
Mrs.

Kristi White, School Counselor

Mrs. White joined the Wedgwood Elementary staff in 2015. She received a Bachelor of Science from Mount Saint Mary's University with a specialization in Elementary Education in 1998. She earned a Master of Education from Loyola College in Maryland in 2005 specializing in School Counseling. Before joining the staff at Wedgwood Elementary, she was working with students in the Elementary Education program at Rowan University as a supervisor for field placements. Prior to this experience, she was a sixth grade teacher and counselor in the Baltimore County School district in Baltimore, MD for ten years. As a former Washington Township resident, Mrs. White was excited to return to the community.

Mrs. White is the I & RS team leader, school testing coordinator, 504 coordinator and serves on the school's Olweus committee. Mrs. White currently works with the students in the classroom, in small groups and individually. Mrs. White focuses on the academic, personal/social and career success of our Marvelous Mustangs!

Mrs. White enjoys spending time with her husband and two children.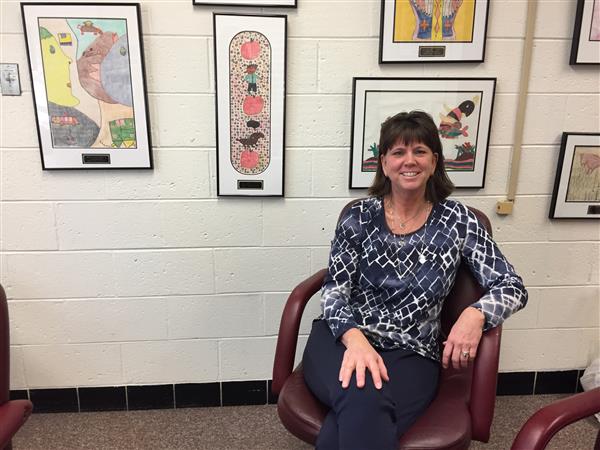 Phone: Ext. 3858
Email:
Degrees and Certifications:
BA, University of Delaware - Criminal Justice MA, Rowan University - Student Personnel Services Certifications: Special Education Student Assistance Counselor Supervisor Leadership Anti-Bullying Specialist SAC Law
Mrs.

Sandy Conlin, SAC

Hello, I am Sandy Conlin, the Student Assistance Counselor/Anti-Bullying Specialist for Whitman Elementary School, Wedgwood Elementary School and Thomas Jefferson Elementary School. I graduated wth my Bachelor of Arts in Criminal Justice from The University of Delaware, and Master of Arts in Student Personal Services from Rowan University.

My role as the SAC counselor involves supporting students and their families, teachers and counselors in times of need. As well as working for Washington Township School District, I am the Municipal Alliance Coordinator for Washington Township where I coordinate drug and alcohol grant for prevention programs and assemblies throughout the school district and the community. I also coordinate the Washington Township Christmas Angels Program, helping families throughout the community.

I am a member of the Animal Welfare Association. I enjoy traveling to various baseball stadiums throughout the United States with my family and relaxing on the Beach.