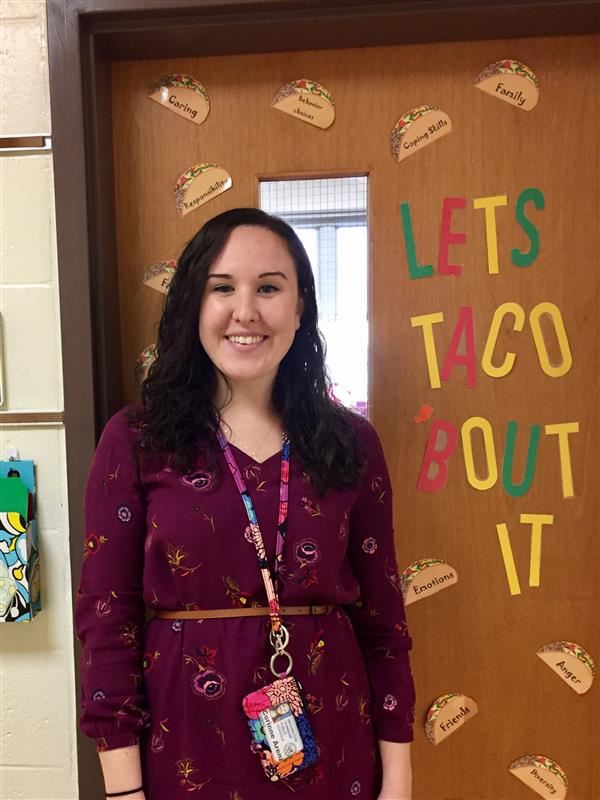 Phone: 856-227-1103 Ext. 3413
Email:
Degrees and Certifications:
BA, Psychology - Stockton University MA, Counseling in Educational Settings - Rowan University Certification: School Counselor
Ms.

Corinne Arenz, School Counselor

Hi! I am the new school counselor for Whitman Elementary School, and I am very excited to work with all of my new students and families to facilitate a myriad of services. I am a graduate of Stockton University, where I received my Bachelor of Arts in Psychology, as well as a recent graduate of Rowan University with my Master of Arts in Counseling in Educational Settings. Prior to working at Whitman Elementary, I was a school counselor for an elementary school in Franklinville, NJ and have worked in counseling in a community setting.

At Whitman Elementary School, I provide individual, group and classroom counseling services. Indivudual counseling is solution focused - brief counseling, and can occur through parent or teacher referrals. Group counseling can cover topics from divorce/seperation, changes in home settings, self-esteem, social skills, anger management and coping skills. New groups are formed throughout the year and last for 6-8 sessions. Classroom lessons are focused on Character Education, and topics can include diversity, goal setting, responsibility and respect. As well as providing traditional counseling services, I am also the 504 Coordinator and Intervention and Referral Services Coordinator. Through Section 504 and I&RS, I facilitate a team of professionals to provide students equal access to education and tools to level the playing field.

When I am not at school, you can find me volunteering for community organizations, spending time with friends and family and taking my dog Fred on outdoor adventures!
Phone: Ext. 3858
Email:
Degrees and Certifications:
BA, University of Delaware - Criminal Justice MA, Rowan University - Student Personnel Services Certifications: Special Education Student Assistance Counselor Supervisor Leadership Anti-Bullying Specialist SAC Law
Mrs.

Sandy Conlin, SAC

Hello, I am Sandy Conlin, the Student Assistance Coordinator/Anti-Bullying Specialist for Whitman Elementary School, Wedgwood Elementary School and Thomas Jefferson Elementary School. I graduated with my Bachelor of Arts in Criminal Justice from The University of Delaware, and Master of Arts in Student Personnel Services from Rowan University. My role as SAC involves supporting students and their families, teachers and counselors in times of need.

As well as working for Washington Township School District, I am the Municipal Alliance Coordinator for Washington Township where I coordinate drug and alcohol grant for prevention programs and assemblies throughout the school district and the community. I also coordinate the Washington Township Christmas Angels Program, helping families throughout the community.

I am a member of the Animal Welfare Association. I enjoy traveling to various baseball stadiums throughout the United States with my family and relaxing on the beach.