Return to Headlines
Hurffville Elementary Students Victimized by Principal's April Fools' Joke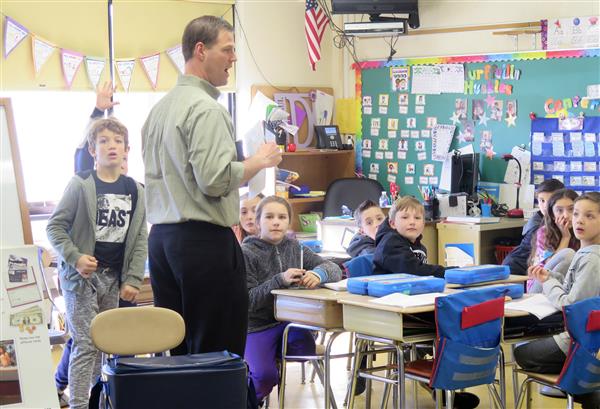 WASHINGTON TOWNSHIP – There was a new principal walking the halls at Hurffville Elementary School on Monday, April 1, 2019. Oddly, she seemed preoccupied about whether enough grilled cheese sandwiches were getting made for the day's lunch order.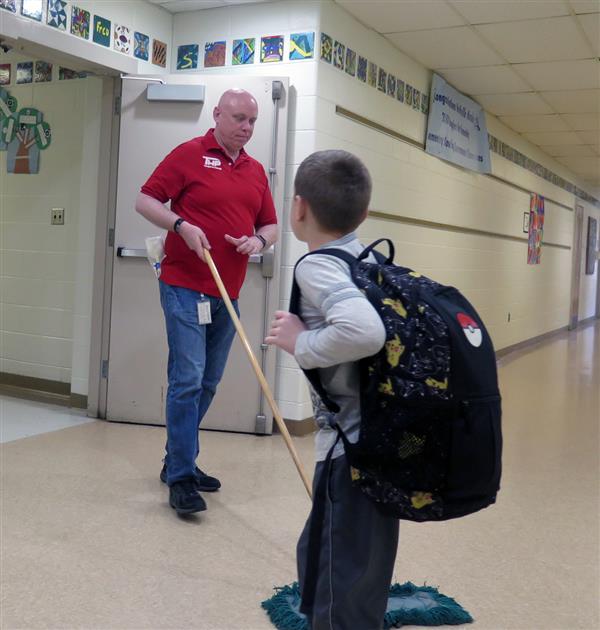 The new custodian at the school seemed out of sorts, too. He was sweeping floors that were squeaky clean already, and he had a toilet bowl cleaner hanging out of his back pocket.
Everything was a bit off on Monday morning at Hurffville. Each of the building's teachers was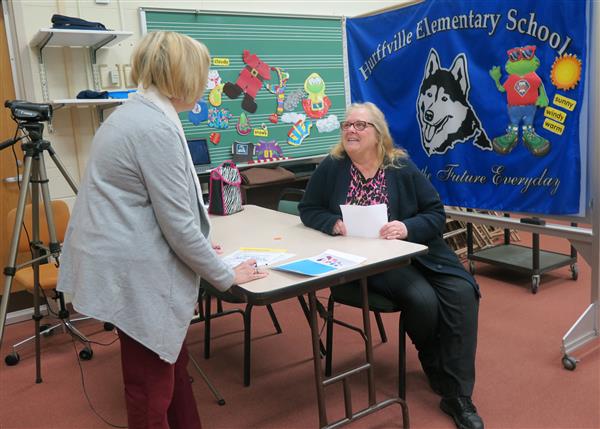 given a new assignment and a new classroom. Students walked into their classes and found an unfamiliar teacher, scratching their heads and wondering why.
Some figured it out. Monday was April Fools' Day, and Hurffville Principal Jeff Pollock decided to have a little fun with the students. Pollock sported the red polo shirt and jeans of a custodian. Cafeteria worker Joanne Meakim dressed up and served as the principal. With the students wondering what to make of their "new" teachers, Meakim appeared on the morning announcements, telling students that the "District has decided to make some changes, and these will be your teachers for the rest of the school year."
There was trepidation on the faces of many students. Some fell for it, hook, line and sinker. In the hallway, one student boasted confidence, saying, "Like they think we don't know it's April Fools' Day." However, that student's friend responded, "Yeah, but what if that's not what this is? I don't know."
After 20 minutes of classroom stewing, a chime went off over the loudspeaker. Then, the gig was up.
"APRIL FOOL'S!" third-grade teacher Mike Otto bellowed out to his "new" class of fourth-graders, high-fiving his classroom assistant before heading back to his real homeroom.
The reaction was stronger in Caroline Williams' second-grade class. When Williams finally returned, she was greeted with a group hug from students, thankful to have their teacher back from a short exile to fourth grade.
- WTPS -