Return to Headlines
WTHS Teacher Kristin Meares To Be Among Graders of 2019 AP United States History Exam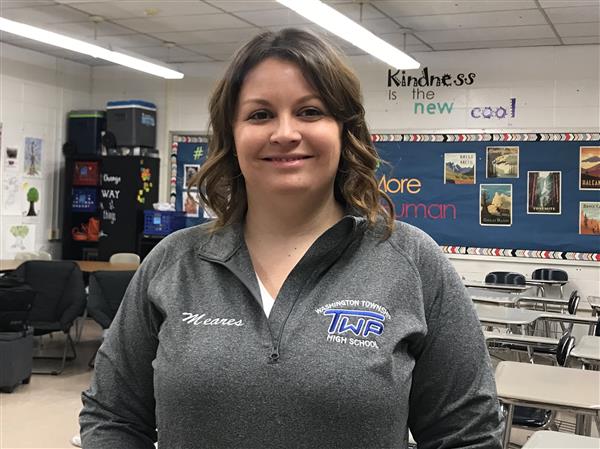 Washington Township High School social studies teacher Kristin Meares have been selected to participate as Advanced Placement (AP) Exam Readers for the 2019 AP United States History exam. Meares, a four-time reader, will join other high school teachers and college faculty with the online grading for Educational Testing Service (ETS) of Princeton June 5-11, 2019.
In addition to scoring the exams, a diverse group of AP readers are given the opportunity to exchange ideas and network with faculty, teachers, and AP development committee members and become familiar with AP scoring standards and how to apply a rubric consistently.
"This year I will be grading the short answer section of the AP US History exam." Meares said. "The experience is meaningful to me because it gives me the opportunity to learn more about the AP program so I can be a better teacher for our students. It also gives me the opportunity to connect with other AP History teachers across the country to discuss best practices and strategies with them."
"We are very proud of Mrs. Meares for being selected once again to participate in scoring AP US History exams," WTHS principal Jonathan Strout said. "Mrs. Meares has played a vital role in the tremendous growth our AP program over the years. This type of commitment on her part speaks volumes about her love for the content she teaches and her passion for the students she serves. Not only will she be a great contributor to the College Board and students nationwide, but our students at Washington Township High School will undoubtedly benefit from Mrs. Meares experience with this as well."
In May 2019, more than 2.8 million exceptional students from around the globe will take more than five million AP examinations. AP exams consist of a portfolio assessment or contain multiple-choice and free-response questions that provide students with the opportunity to demonstrate their mastery of rigorous, college-level coursework.