Return to Headlines
Bunker Hill Middle School Launches "Natural Helpers" Program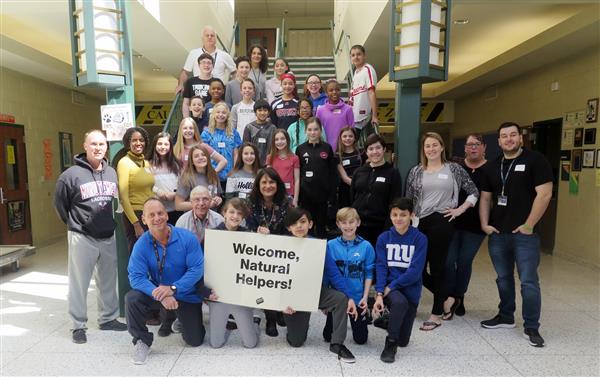 WASHINGTON TOWNSHIP – With funding fronted by the Washington Township Education Foundation, Bunker Hill Middle School recently launched the "Natural Helpers" program, a nationwide peer-helping program. Twenty-four sixth and seventh-graders and seven staff members took part in two days of training March 26-27, 2019.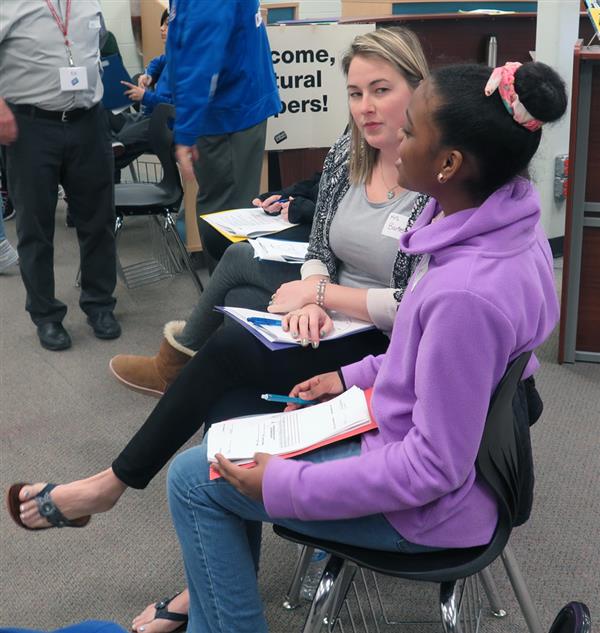 The Natural Helpers program is based on a simple premise: Within every school, an informal "helping network" exists. Students with problems naturally seek out other students -and occasionally teachers or other school staff- whom they trust. The program provides training to students and adults who are already identified as "natural helpers," teaching skills to better and more effectively assist those students who seek them out.
"I'm always a person you can vent to. I'm a great listener," BHMS seventh-grader Jose Rivera said. "Sometimes there's people who don't want to hear it, but they need to hear it. … It's more relatable to talk to your peers about (things that bother you). An adult might not always understand your issues. I like to help people."
The Natural Helpers program is designed to meet four basic goals to help young people develop the capability:
n to prevent some of the problems of adolescence;
n to intervene effectively with troubled friends;
n to choose positive ways of taking care of themselves; and
n to improve their school and community.
At BHMS, Natural Helpers trainers Lori Singley and Ed McGuigan took the staff and students through several stations with different topics to help reach those goals. The participants rotated into groups, getting a chance to work with all of the staff and students involved throughout the two days.
"Oh, my gosh, I love working with the teachers," seventh-grader Nashaly Recalde said. "Before I didn't really think much about them, but now I think I could be friends with them. They're kind of fun. You don't really see that side in their classrooms, so it's nice."
Bringing the program to BHMS was the brainchild of student assistance counselor Mike Petticrew, who saw Natural Helpers in action in a previous district where he worked. The grant from the WTEF, he said, made it possible to put into action in Washington Township.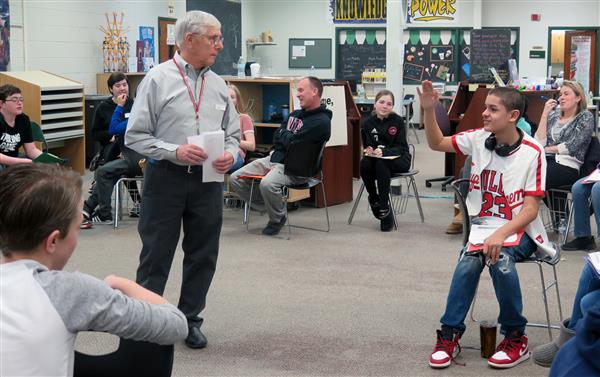 "We are grateful that the WTEF provided the resources for BHMS to explore and implement this program," Petticrew said. "Through this training, our students not only will be able to better help themselves, but also be able to recognize when their peers may need help. This training, as well as ongoing components of the program, will give our students the skills to aid a friend in need by recognizing and communicating the problem and supporting the student until the problem is resolved."
Petticrew said he hopes to continue the program yearly, bringing new sixth-grade students in to join the already-established group.
Click here for more photos from the program.
- WTPS -