Return to Headlines
Washington Township High School Crowns Rachel Roda Queen During Annual Homecoming Festivities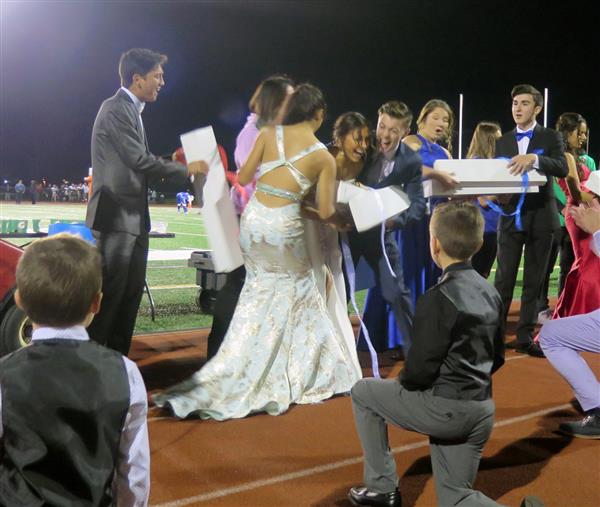 Washington Township High School Homecoming Queen Rachel Roda (center) reacts after finding the white roses that signified her honor on Saturday night, October 26, 2019
WASHINGTON TOWNSHIP – The tears started in the seconds after Rachel Roda opened her flower box and found the much-sought-after white roses. The Washington Township High School senior jumped into the spotlight on Saturday, October 26th, with those white roses signaling that Roda had been chosen as the school's 2019 Homecoming Queen. After countless hugs and a crowning from 2018's Queen, Janine Morrow, Roda hopped onto the back of the Washington Township Police golf cart for the traditional winner's lap around the stadium at Tom Brown Field.
Prior to the football game between the host Minutemen and Vineland High School, WTHS staged its 19th annual Spirit Parade. Grand Marshal of the parade was Brittany Mason, who was the District and Gloucester County Teacher of the Year for 2019. Mason accepted her sash from junior/senior class advisor Carol Costello. Once Mason left center stage, a record 12 school groups performed in a talent competition, with the Interact Club claiming the top prize with their Disney Channel-themed skit. Second place went to the Junior/Senior Class Council, and third place went to DECA and the Spanish Club. Also recognized during the parade were the 13 inductees into the inaugural class of the WTHS Athletic Coaches Hall of Honor.
At halftime, Roda was crowned queen of the Homecoming court, which featured 12 senior girls. And after the game – a hard-fought, 14-13 Minutemen loss to the visiting Fighting Clan – fans enjoyed a fireworks display thanks to Turnersville Auto Mall.
Click here for more photos from the evening.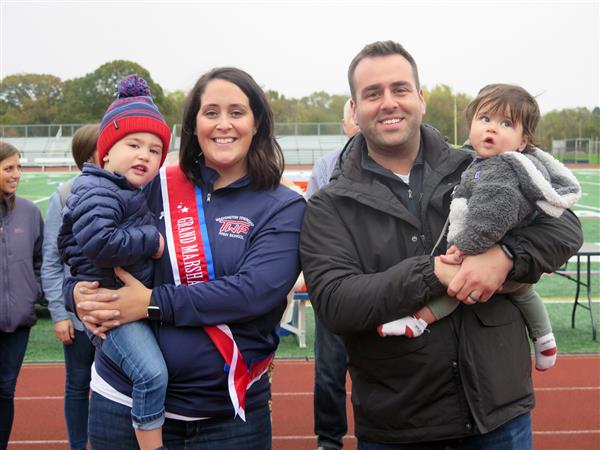 Washington Township High School social studies teacher Brittany Mason (left) poses with her husband, Jon Shulman, and two sons, Easton and Slater, after accepting her sash as Grand Marshal of the Spirit Parade.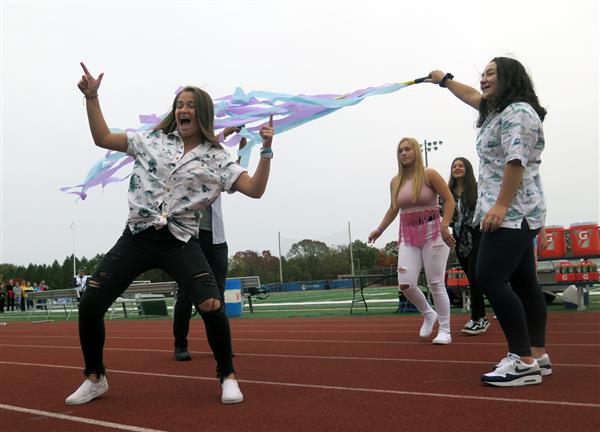 Members of the Interact Club perform their first-place-winning skit – an homage to the Disney Channel – during the 2019 Spirit Parade.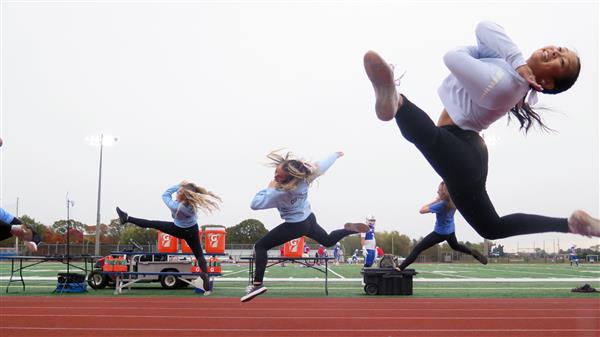 The WTHS Dance Company thrilled and entertained during their performance.
- WTPS -