Return to Headlines
District Equity Coalition Steering Committee Re-Boots for 2019-20 School Year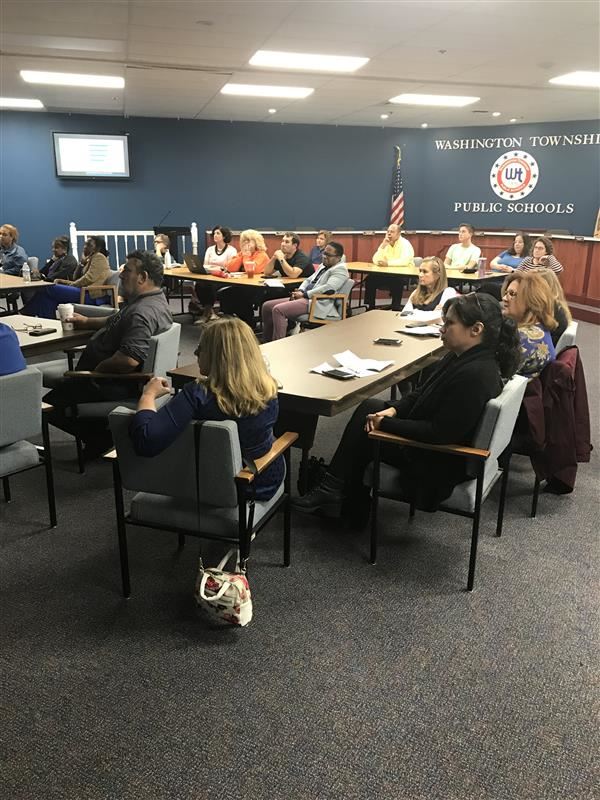 Washington Township Public Schools' Equity Officer Dr. Steve Gregor and some 35 members of the District's Equity Coalition Steering Committee convened on October 30th to chart the group's continued course, gage the ongoing progress of the action plan, and set goals for the year ahead.
The membership included five Washington Township High School students, members of the Board of Education, school leaders, teachers and parents from across all regions of the community.
The group began crafting a new mission statement and listened to a presentation by WTHS social studies teacher and current Gloucester County Teacher of the Year Brittany Mason. Mason, who teaches the school's humanitarian and social justice course, shared valuable information on issues related to equity in education that she has garnered through her work as a part of a Rowan University Professional Learning Community (PLC).
"The evening was very worthwhile and fostered many courageous conversations about how to close opportunity gaps for all students," Dr. Gregor said. "We reviewed many components of our action plan that have already been successfully implemented and strategized about ways to further tear down barriers and create better access to educational resources at all levels of learning. One example of our efforts to remove barriers was our decision to implement busing for 6th and 9th grade transition camps this summer, to better accommodate students whose parents had work obligations and were unavailable to transport their children. This change doubled the participation rate for our economically disadvantaged students. We are grateful to the Board of Education for supporting this change."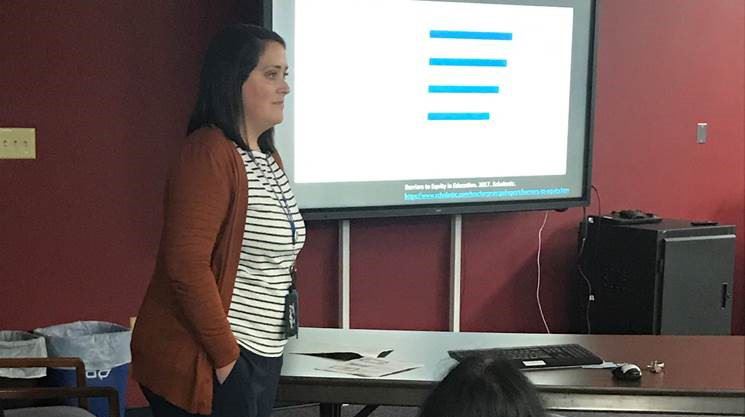 Pictured: WTHS social studies teacher and current Gloucester County Teacher of the Year Brittany Mason was the featured speaker at an October 30th meeting of the Washington Township Public School's Equity Coalition Steering Committee.