Return to Headlines
BOE Appoints Samantha Dulude as  Interim Principal at Hurffville Elementary School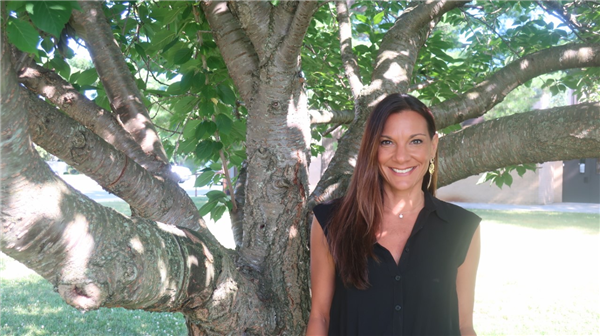 The Washington Township Board of Education has appointed District Elementary Education Supervisor Samantha Dulude as Interim Principal at Hurffville Elementary School effective August 8, 2022. Dulude, who has served in her supervisory role since February of 2021, will step in for Principal Dr. Nate' Switzer, who will be on maternity leave.
Following two decades of teaching, Dulude flourished as a supervisor, providing instructional assistance, as well as professional and programmatic support, to the elementary schools. In this capacity, she implemented classroom observations and teacher evaluations, provided leadership in the District's primary literacy and basic skills programming in ELA, monitored growth objectives and assisted in the implementation of the New Jersey Student Learning Standards.
"Samantha Dulude is an extraordinary educator who is well prepared to lead Hurffville Elementary School during this transitional period," District Director of Elementary Education Gretchen Gerber said. "In addition, her experience with kindergarten will be most beneficial as we relocate the Hurffville kindergarten program from GTECC and into Hurffville for the fall."
Following a six-year stint as an educator in the Monroe Township Schools, Dulude joined Washington Township in September 2006 and spent 10 years (2006-2016) as a transitional first-grade teacher at Thomas Jefferson Elementary, earning Teacher of the Year distinction in 2012. After spending the 2016-17 school year as a kindergarten teacher at the school, she moved into the role of a reading specialist in 2017, where she provided support in organizing the implementation of Language Arts curricula in all elementary schools and added kindergarten to that role in January 2020.
A 1999 elementary education graduate of The Richard Stockton College of New Jersey, Dulude earned a master's in reading education from Rowan University in December 2014, a supervisor certificate from Thomas Edison University in June 2017 and a principal's certification in 2022.