Return to Headlines
Mental Health Assistance Available
Washington Township Schools Partners with Care Solace to Help Students, Staff with Accessing Mental Health Care
WASHINGTON TOWNSHIP – Understanding the profound impact of untreated mental health conditions, the Washington Township Public School District has taken an innovative step forward by partnering with Care Solace, a social purpose organization focused on removing barriers to accessing mental health care. The collaboration provides school district families and staff with access to Care Solace's care coordination services at no cost.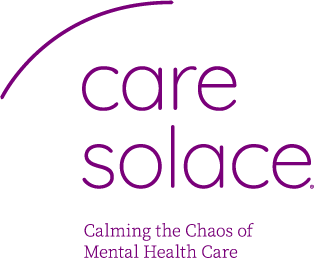 WTPS will use Care Solace to support its commitment to ensuring accessible mental health care. This initiative demonstrates the District's dedication to building a resilient community, where everyone has equal opportunities to thrive.
"Washington Township is excited to announce our partnership with Care Solace as we recognize the vital aspect mental health plays in maintaining the well-being of our students, staff, and community," Superintendent of Schools Dr. Eric Hibbs said. "The mental health care system can be complicated, but by teaming with Care Solace, our staff and families can more easily overcome the barriers that many face in accessing the mental health assistance they need."
As a central hub of care, Care Solace streamlines communication and coordination to connect individuals with the right resources and appropriate level of care.
"Our school counselors will be able to use this partnership to supplement what they do for our students," Dr. Hibbs said. "Care Solace should provide a seamless connection to add to what we are already able to provide. We want to make all resources available to our community, and Care Solace will assist that process."
With a team of more than 500 dedicated Care Companions, Care Solace connects Washington Township to more than 370,000 licensed mental health and substance use treatment providers. Through a human-centered and technology supported approach, these Care Companions navigate the fragmented mental health care system on behalf of individuals, helping them find the perfect fit for their unique needs and insurance requirements. Their multilingual Care Companions are available 24/7/365 ensuring inclusivity and accessibility for the entire community.
"Care Solace is proud to support Washington Township Public School District in prioritizing the well-being of its students, staff and community," Care Solace founder and CEO Chad Castruita said. "Care Solace exists to calm the chaos that often surrounds mental health crises, providing a supportive and compassionate framework to help individuals regain control of their lives."
For more information about utilizing Care Solace's services, school district families can visit https://caresolace.com/wtps or contact the school counseling department at any school building.
- WTPS -