Return to Headlines
Michigan-based Violinist Rodney Page Encourages OVMS Orchestra Students to Be Better Musicians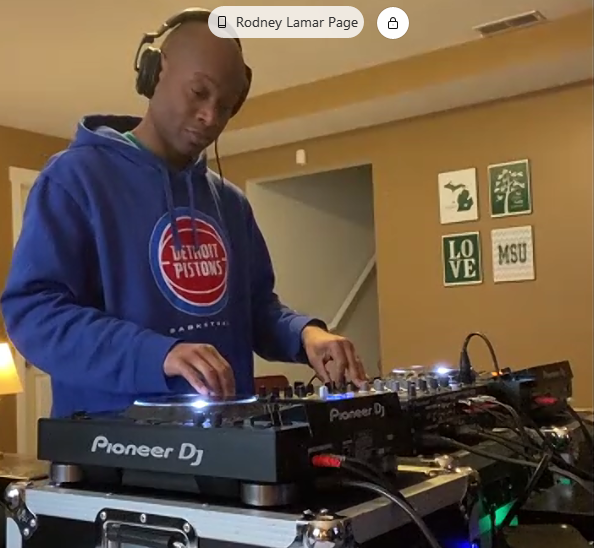 Orchard Valley Middle School orchestra students in Liz Aldrich's class recently felt the emotion and power of music, if only virtually.
The class engaged in a remote, high-energy workshop with Michigan-based violinist Rodney Page on February 25th, where they were encouraged to be better musicians and people and to stay connected to their music. Page encouraged the students to explore their musical creativity through his example of combining a full DJ set-up with an electric violin. Additionally, he incorporated performing the works of African American composers into his presentation and shared a creative, modern piece with the underlying audio remix of Dr. Martin Luther King's famous "I Have a Dream" speech.
"Please make sure you stay with your instrument," Page told his audience. "Quitting could be one of the biggest mistakes you make. Playing music is a great way to uplift other people."
The students took a lot away from their hour-long session with Page.
"He encouraged us to be better musicians and better people," said eighth grader Simone Johnson. "I like that he showed us a song that he wrote and explained to us how you can start to remix songs by playing your instrument over them to make something new."
"It was awesome," said seventh grader Lucy Halicks. "He was a great musician. Not just on violin, he was a good DJ and freestyle rapper. He was very inspiring."
Sixth-grade student Xara Buhangin felt inspired to "try to get creative when it comes to the genres of music I want to play in the future, and maybe try to have confidence in myself."
"Despite the pandemic and the challenges that it has brought to the arts, Mrs. Aldrich provided an experience for our students that has likely set the stage for revitalizing the ASTA festival and our orchestra program in general in the years ahead," District Supervisor of Visual and Performing Arts Casey Corigliano said. "Not only did this event give the students a piece of the ASTA festival that they have previously been used to, but it was potentially the springboard for giving that festival a modernized and fresh update."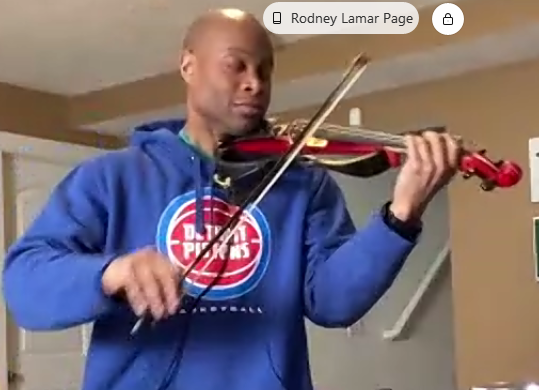 Musician Rodney Page interacted with OVMS orchestra students during a virtual workshop on February 25th.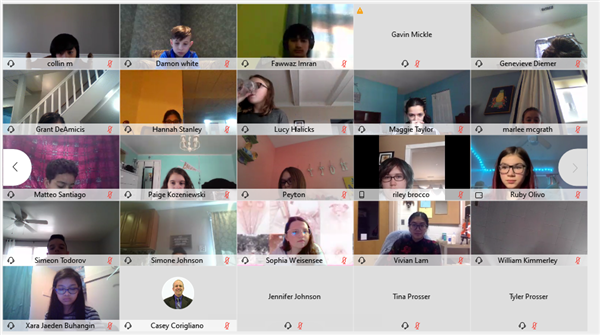 OVMS orchestra students were encouraged and inspired by Rodney Page's presentation.
-WTPS-