Return to Headlines
BHMS Student Morgan Jardel Warms Hearts – One Hot Chocolate Bomb at a Time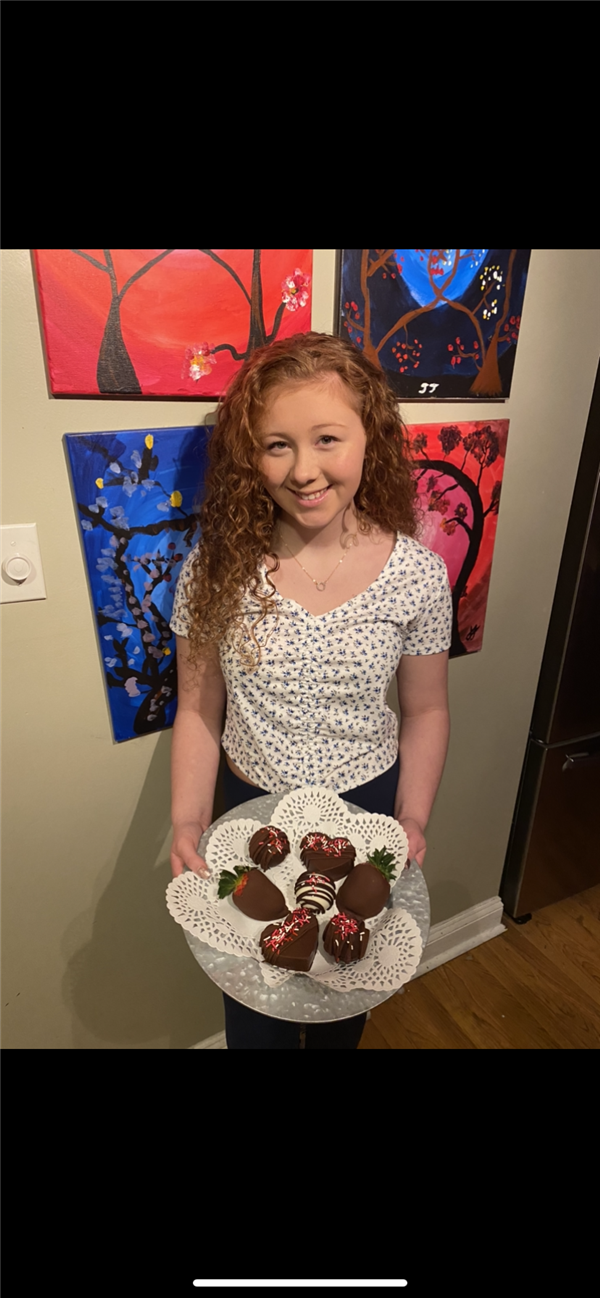 A TikTok video started Bunker Hill Middle School eighth grader Morgan Jardel on a path to compassion and philanthropy.
After watching a video on making hot chocolate bombs, that were popularized this holiday season, Jardel convinced her mother to purchase molds. After mastering the process, she decided to create a video of her own. That video created a reaction in the community, with people reaching out to purchase Jardel's creations, and an entrepreneur was born. In a few short weeks, Jardel had made $250 off the sale of her chocolaty creations.
Instead of depositing the money into her own account, the civic-minded Jardel made a donation to Homeward Bound, a charity that cares for animals.
Guess you could say hot chocolate bombs made Morgan "the bomb."
Jardel also gave hot chocolate bombs and other treats to her principal, Mike D'Ostilio, for the holidays and to just brighten his day. She has since branched out to other yummy creations, including chocolate-covered strawberries and pretzels and cookies.
"Morgan is one of a kind," D'Ostilio said. "She is an incredibly other-centered person. She is constantly using her creativity and talents to give back to her teachers, friends, family members, and philanthropic causes. She is a true Bulldog who understands how to truly lift people up and that a life of purpose is one that is rooted in the service of others."
"I wanted to continue to give back to the community because I was always taught it is very important by either volunteering or donating if you were able to," Jardel said.
Jardel has been very busy since the success of the hot chocolate bombs. Community members sought her out to make Valentine treats. She sold them too and will donate another $250 to the Voorhees Animal Shelter. Currently she is working on selling her St. Patrick's Day and Easter goodies and is coming up with a new charity to donate the proceeds to. She continues to do even more by adopting high school seniors.
"With everything going on today, a Washington Township High School parent started an adopt a senior program," Jardel said. "It's something to help brighten their day since they weren't able to participate in activities their senior year due to the pandemic. I was able to adopt a few TWP seniors and dropped off trays to them to hopefully make their day a little better."
"She is only in eighth grade, but Morgan seems to have a great pulse for those in need," D'Ostilio said.