Return to Headlines
Holocaust Survivors to Visit with WTHS Students Virtually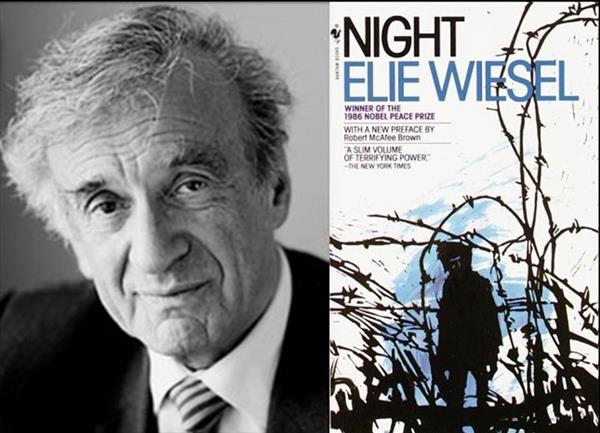 Holocaust survivors and/or the children of Holocaust survivors from the Esther Raub Holocaust Museum and Goodwin Education Center in Cherry Hill, NJ will be speaking to Washington Township High School English students virtually on Friday, April 16, 2021, and Monday, April 19, 2021, via Zoom. Each guest will visit for one hour, sharing the details of their or their family's remarkable experiences and fielding questions from the students. The visits were arranged by English teacher Melissa Leskie as a culminating activity on the 11th grade's unit on the memoir Night.
The generosity of the Washington Township Education Association (WTEA) made the experience possible through its donation the Esther Raub Holocaust Museum and Goodwin Education Center in the visiting survivors' names.
Night by Elie Wiesel is based on his Holocaust experiences with his father in the Nazi German concentration camps at Auschwitz and Buchenwald in 1944-45, toward the end of the Second World War in Europe.
"As time marches on, and we have fewer and fewer survivors able to give testimony of their experiences, it has become increasingly urgent to provide that bridge between our younger generation and the survivors we still have with us," Leskie said. "In the past year, we have seen the importance of seizing every opportunity before it is too late, and we are thrilled that this opportunity is still available to us.
"In the spirit of Wiesel's mission to 'never forget,' we want to keep stories like Wiesel's alive," she said. "Our unit not only tells the story of his experiences during the Holocaust, but we emphasize the power of words, the importance of telling one's story, and the impact we all have on those around us. I can think of no more powerful way to inspire kids to write their own personal memoirs than providing this additional, enriching example of how story telling becomes our legacy and how literature often documents our history."
A schedule of the Zoom visits follows:
Periods 6-9 - Friday, April 16th
7:25 am-8:25 am- 2nd Gen-Jeff Zeiger
8:30 am-9:30 am- 2nd Gen-Dan Fischl
9:35 am-10:35 am- Survivor-Eva Weiner
10:40 am-11:40 am-Survivor-Nella Glick
Periods 1-4 - Monday, April 19th
7:25 am-8:25 am- 2nd Gen-Judy Wizmur
8:30 am-9:30 am- 2nd Gen-Renee Siegel
9:35 am-10:35 am- Survivor-Mark Schoenfeld
10:40 am-11:40 am-Survivor-Fred Behrend