Welcome to Orchard Valley Middle School!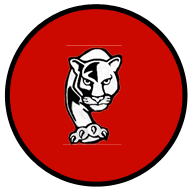 OVMS is one of three middle schools in the Washington Township Public School District. Our school houses 6th-8th graders. Students from Thomas Jefferson Elementary and Bells Elementary will continue their education at OVMS. The School's mascot is the Panther and you will see Panther Pride throughout our building and publications. If you want to show your Panther Pride, you can wear our school colors of red and black. Our staff provides many ways to get involved and meet new friends!

238 Pitman Downer Road, Sewell, NJ 08080 Phone: 856-582-5353 Fax: 856-589-0197

Follow us on Twitter!

The Official OVMS account: @officialovms

Our History:

In response to enrollment surges in the 1980s, Orchard Valley Middle School was built in 1989, along with its sister school Chestnut Ridge Middle School. Due to delays in construction, the district went on split sessions, with middle school held at the high school in the PM. Construction was completed and OVMS and CRMS opened in November of that school year. OVMS celebrated its 25th anniversary in 2014.