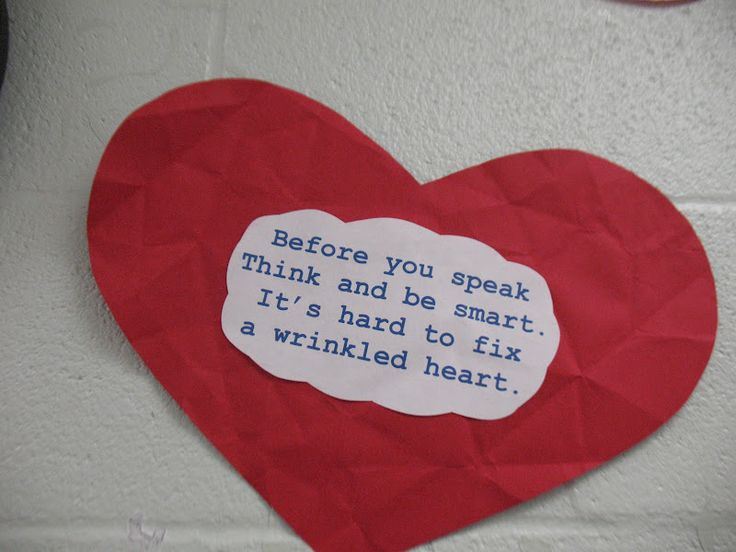 Classroom Counseling Lessons
The lesson in February is about the power of words and using kind words, or words that help instead of hurt. We will be reading a book about using kind words and doing an activity with paper hearts to demonstrate the idea. "Before you speak think and be smart, it's hard to fix a wrinkled heart"

Parents
Please feel free to call me at any time concerning your child or with any concerns that may affect child's adjustment to school (i.e., separation, divorce, death of a loved one- including pets, bus issues, anxiety).