Welcome to BHMS Counseling!

Office Hours: 7:45am - 3:45pm, Counselors' Hours: 7:40am - 3:05pm
Phone: 856-881-7007 Ext. 5020, Fax: 856-881-5414
Note: For crisis, use our district Local Services List


School Counselors, SAC & Counseling Secretary are now available remotely - Call or Email!

School Counselors

Our school counselors have Master's Degrees and are professionally trained in the three domains of school counseling: academic success, college and career readiness, and social/emotional development.

Click here for the American School Counselor Association description of the middle school counselor.

Under Multi-Tiered System of Supports, direct counseling services include: school-wide activities, classroom lessons, individual planning or counseling, group counseling sessions, referral to resources.

Student Assistance Coordinator (SAC)


The SAC is an additional school counseling department personnel to assist students with social-emotional needs and target prevention/intervention strategies and programs related to substance abuse. Under Multi-Tiered System of Supports, direct SAC services include: school-wide activities, classroom lessons, individual or group sessions, referral to resources. According to the Federal Regulation (42 CFR Part 2), the SAC cannot disclose confidential student information related to substance abuse without the permission of the student.

Click here for the Association of the Student Assistance Professionals of New Jersey role

.

Department Vision/Mission

The District School Counseling Department's Vision/Mission is Building Better People by helping all students achieve school success and plan for their future.

All About Our Staff!

School Counselor Assignments
Assigned by grade level, students stay with the same school counselor all three years of their middle school experience. We do not honor counselor requests from students or parents. See the most current listing below and feel free to contact your counselor at any time for assistance.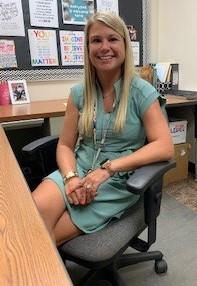 Phone: 856-881-7007 Ext. 5026
Email:
Degrees and Certifications:
BA, Secondary Education/French - University of Delaware MEd, School Counseling - Wilmington University Certification: French Teacher, School Counselor
Ms.

Jenny Kerfoot, 6th Grade School Counselor

Ms. Kerfoot has worked in the Washington Township School District since 2006. She graduated from Audubon High School and also currently lives in Audubon with her husband, 2 year old daughter and dog, Luna.

She is the varsity coach for the Washington Township High School Cheerleading Team. Ms. Kerfoot has a School Counseling Degree from Wilmington University. She has enjoyed working with the students of Township in her various roles as a French teacher in the district and is very excited to help the 6th grade students have a successful transition to middle school. In her spare time, Ms. Kerfoot enjoys traveling, reading, the beach, walking her dog, and spending time with friends and family.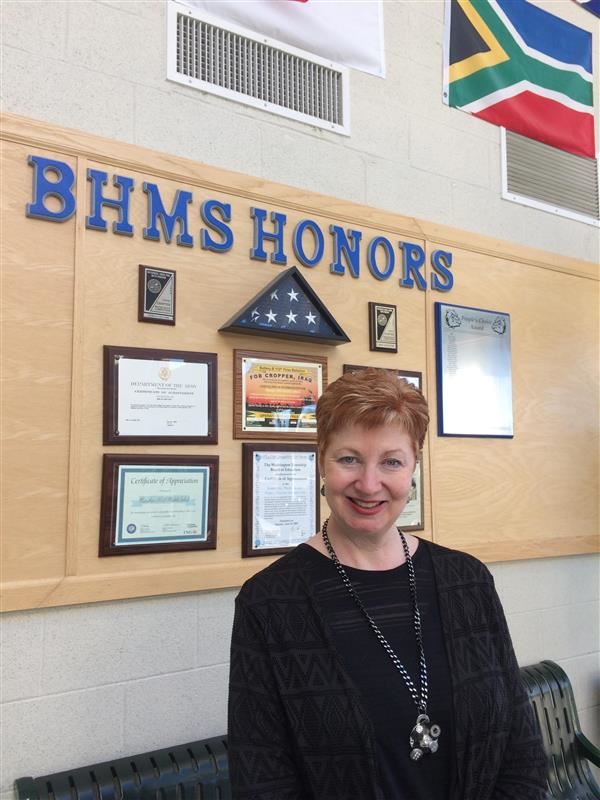 Phone: 856-881-7007 Ext. 5021
Email:
Degrees and Certifications:
EdD, Education - Widener University Certifications: Elementary Education, Secondary Social Studies, School Counselor, Principal
Dr.

Madeline Morros, 7th Grade School Counselor

Dr. Madeline Morros has lived and worked in Washington Township for over 20 years. Dr. Morros earned her Doctorate in Education at Widener University. Dr. Morros holds certificates in elementary education, secondary social studies, counseling, and administration. Dr. Morros feels privileged to work with the children and families of Washington Townhip at the middle school level. Dr. Morros enjoys traveling, reading, cooking, and playing Tennis.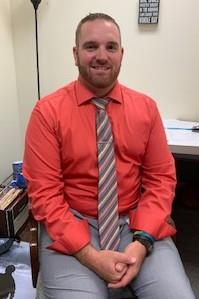 Phone: 856-881-7007 Ext. 5023
Email:
Degrees and Certifications:
BA, Psychology - Rutgers University MA, Counseling in Educational Setting - Rowan University Certification: School Counselor
Mr.

Daniel Fimiani, 8th Grade School Counselor

Now this is a story all about how
Mr. Fim grew up in a small little town
And I'd like to take a minute, just sit right still
I'll tell you how he became a counselor at Bunker Hill.

In Southern New Jersey, born and raised
Playin' sports is where he spent most of his days
Chillin' out, maxin', relaxin' all cool
And all shootin' some b-ball out in the yard.
When a couple of kids came over to play
They'd be outside until the end of the day.
Played baseball at Rutgers and earned a Bachelor's degree
Then onto a Master's at Rowan University.

He hunted for a job and when it came 'round
Bunker Hill was the place to settle it down
If anything he could say that this job was chill
So he said, Yo I'm here! Now his home is the Hill.

He walks out to the busses around 7:28
And yells to the students, "Go make this day GREAT!"
Turned and looked at his kingdom he was finally there
To help kids with their grades as well as those in despair.

#bulldogpride #twppride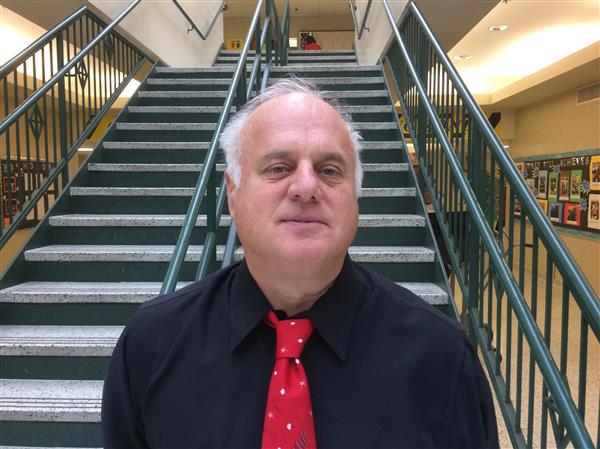 Phone: 856-881-7007 Ext. 5022
Email:
Degrees and Certifications:
BS, Social Work - Slippery Rock University Certification: SAC
Mr.

Michael Petticrew, SAC

Mr. Petticrew is originally from Philadelphia and currently resides in Cherry Hill with his wife Laura. He received his BS in Social Work from Slippery Rock State College in Western PA in 1980 and he received his SAC (Substance Awareness Certification) from Rowan University in 1995. Mr. Petticrew has worked with youth for the past 35 years in various roles such as a relief houseparent, alternative school counselor, and residential group home coordinator. Prior to coming to Washington Township as a counselor and soccer coac, he worked for the Palmyra School District for 12 years in similar roles. He provides individual and group counseling for all grade levels. He assists students with their social, emotional, and character development. Outside of school Mr. Petticrew enjoys rooting for his local sport teams, playing with his grandchildren, and spending time with his family at the beach.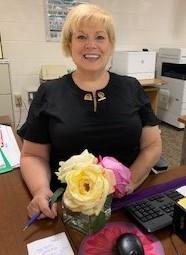 Phone: 856-881-7007 Ext. 5020
Email:
Degrees and Certifications:
Mrs.

Holly Schilling, Counseling Secretary

Mrs. Schilling has lived for the past 33 years in Washington Township. She has worked for Washington Township Public Schools for 20+ years. She was at the High School for 8 years before coming over to join the staff at Bunker Hill! Her hobbies are visiting Disney, saving baby hatchling turtles in Mexico, Fishing in the Outer Banks NC, Pocono trout fishing; shopping and spending time with her husband, family & friends. Her #1 joy is her grandson, Liam!