Return to Headlines
District Hosts Equity Seminar
District Leaders Attend Informative Cultural Proficiency Training with Drs. Brenda and Franklin CampbellJones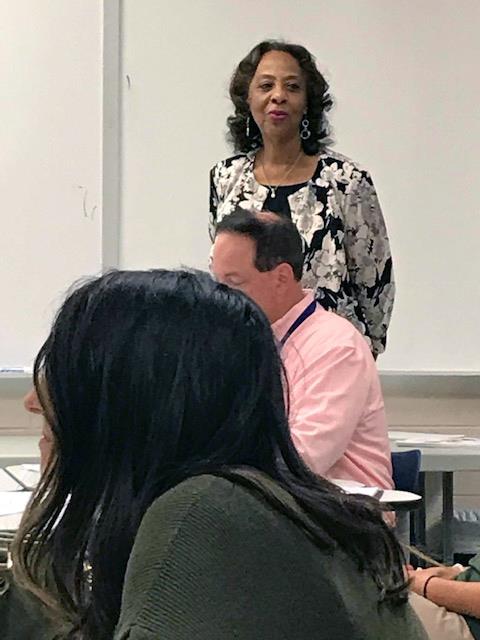 WASHINGTON TOWNSHIP – The Washington Township Public Schools' leadership team spent November 6-7, 2018, engaged in follow-up training in cultural proficiency under the expertise of Drs. Brenda and Franklin CampbellJones.
Having read the Franklin CampbellJones' book The Culturally Proficient School in 2016, the District leadership, with the support of the Board of Education, found the resources to bring Brenda and Franklin to the District for face-to-face training. Brenda and Franklin have facilitated professional learning communities across the nation since 1997, bringing a wealth of experience and research proven as effective in engaging audiences in profound learning, leading to personal and organization change. They also are published authors in scholarly and professional journals.
"Training in cultural proficiency and equity is a critical part of the District's strategic plan and is directly related to its goals," District Equity Officer Dr. Steve Gregor said. "The elementary and secondary departments also have adapted this goal to the school level, ensuring that programming and instructional design incorporate principles of equity. The District strives to identify barriers to learning for all student groups, regardless of socioeconomic status, ethnicity, gender, or membership in other protected classes."
At left, Dr. Brenda CampbellJones speaks to District leadership during a training seminar held on November 6-7, 2018.
-WTPS -