Return to Headlines
District Elementary School Students Take Part in Worldwide "Hour of Code" During Computer Science Education Week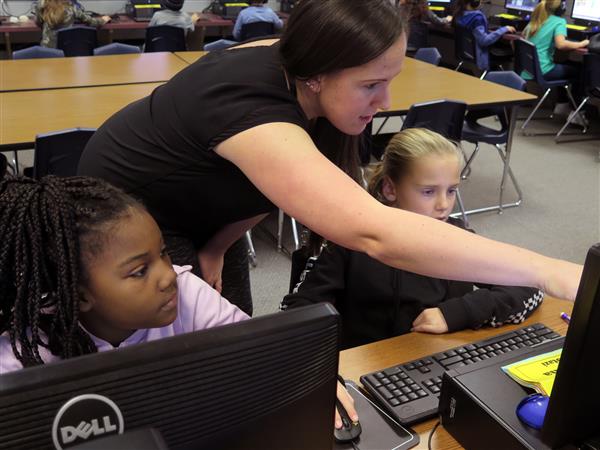 WASHINGTON TOWNSHIP – Students at Washington Township elementary schools are getting a head start on being computer programmers this week. The first- through fifth-graders are taking part in the worldwide "Hour of Code" event as a way of honoring Computer Science Education Week (December 3-9, 2018).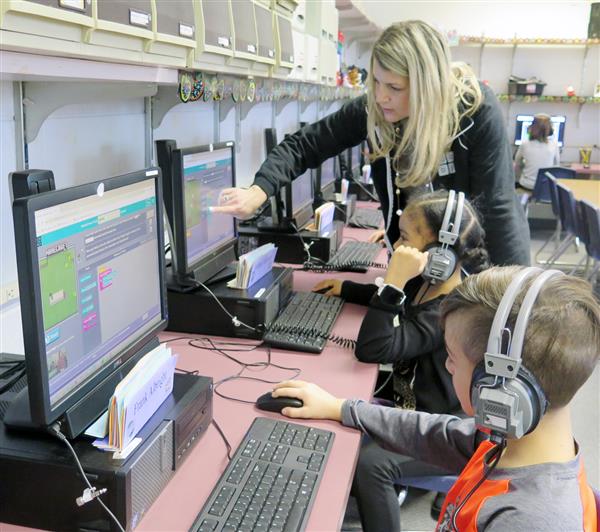 Computers teachers plotted out different coding activities based on their students' grade and comfort levels. Some activities were super basic, while others had the junior programmers really delving into code. While younger students worked on block coding with themes like Star Wars and Minecraft, the fifth-graders had a chance to do a "Dance Party" coding game, with hit music playing through headphones while they code.
On Wednesday, Wedgwood Elementary School fourth-graders flooded their computer lab and worked on creating several different scenes of a Star Wars game using the "Blockly" program on Code.org. In the scenes, they were able to use code to make characters do everything from walk quickly, capture rebel forces, defeat storm troopers, change identities and more. Over at Birches Elementary, third-graders worked with a Minecraft theme, smashing benches, shearing sheep and much, much more.
The Hour of Code – the largest learning event in history – takes place during Computer Science Education Week each year. More than 100 million students worldwide already have tried an Hour of Code. More information on the Hour of Code effort can be found at csedweek.org.
Click here for more photos from the event.
- WTPS -