Return to Headlines
WTHS's National Honor Society to Induct 81 New Members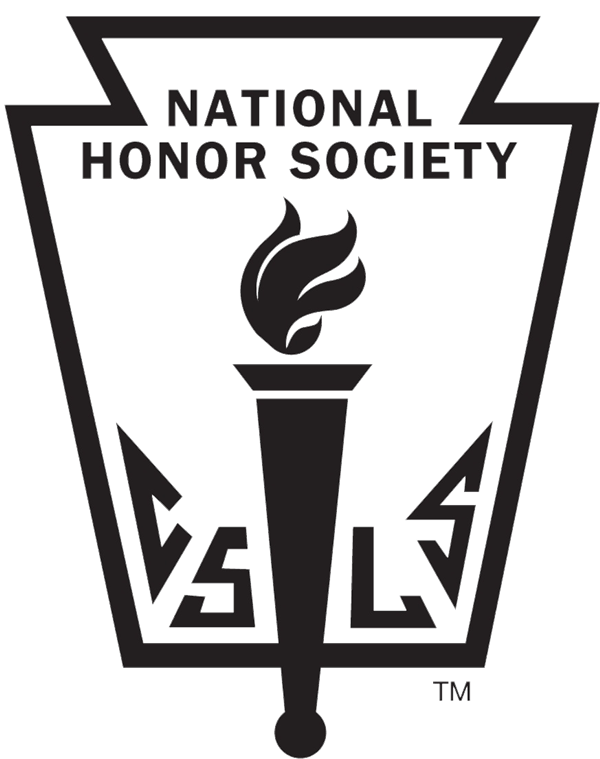 The Washington Township High School National Honor Society, under the direction of Advisors Krista Scardino-Welch and Angela Bacher, will induct 81 new members during its annual induction ceremony on Wednesday, January 9, 2019, at 7 p.m. in the school's Investors Bank Performing Arts Center. All honorees have met the necessary requirements for induction including owning a 93.0 weighted, non-rounded cumulative grade point average; possessing upstanding character; providing continuous tangible evidence of service and leadership during high school; and participating in at least two school-sponsored extracurricular activities per year for grades 10, 11 and 12.
Former WTHS social studies teacher and current Bunker Hill Middle School assistant principal Dr. Gregory Muscelli will deliver the keynote address.
National Honor Society is an organization that recognizes well-rounded and intelligent high school leaders who demonstrate integrity and commitment to the betterment of their community and school. The four cornerstones of the organization are Scholarship, Service, Leadership and Character. National membership requires all members to participate in two service projects during each year of membership – a character service project and an individual service project. WTHS's character service requires all members to be available for five hours of free tutoring for students who request this service through the guidance office. WTHS requires 10 hours per year to fulfill the annual service project requirement.
All honorees will be awarded medals and certificates. Graduating seniors also will be recognized at graduation with a NHS stole.
"We are incredibly proud of our thriving National Honor Society chapter, and we congratulate our newest inductees," WTHS principal Jonathan Strout said. "These students represent some of the finest students in all of Washington Township High School, as evidenced by their outstanding academic achievements and their commendable leadership beyond the classroom. We know that our school and our community will continue to benefit from the individual and collective efforts of this most distinguished group of scholars."
Washington Township High School's new NHS members for 2018-19 include:
Seniors: Maheen Amer, Anthony S. Butler, Madalyn R. Capriotti, Nicholas Cottrell, Lauren R. Cuccinello, Olivia P. DeSanto, Brett J. Guetens, Olivia C. Haley, Nida Z. Kazmi, Nicole S. Lambert, Patricia M. Louis, Gerard D. Mejias, Hetanshu V. Patel, Alexandra E. Wells. Sean M. Zemlak
Juniors: Sophie M. Aguila, Sarah Ahlquist, Jason L. Aquino, Emma V. Avis, Joey Bachich, Oshaz K. Bajwa, Sreeta Basu , Alyssa Bollendorf, Devon Calhoun, Madison L. Canino, Grace M. Carey, Giovanna Castorina, Kate E. Cochran, Caitlyn E. Crompton, Christina Anne Curreri, Morgan A. Davis, Allyson M. Dewey, Kristina E. Diaz, Allison M. Dilks, Daniel F. Dougherty, Jack C. Dunn, Maggie E. Fitzgerald, Emily E. Flockton, Clara WY Fok, Tara M. Franks, Madison G. Frapaul, Cassandra Shea Gelston, Lindsay A. Hager, Emily L. Johns, Georgia K. Karavangelas, Meghan A. Kozej, Lindsay A. Kratchwell, Vincent X. Lamonica, Lauren S. Lauletta, Jason S. Leonard, Megan K. Leonard, Mary K. Lipchock, Tristan I. Ly, Emily S. Maness, Matthew J. Marmon, Kathryn M. McCusker, Anjolie R. Milaro, Jordyn M. Milou, Jocelyn A. Morrell, Michael C. Morris, Colton J. Murray, Jessica A. Nelson, Kaila A. Parkin, Nicole R. Petruzzi, Olivia K. Phillips, Isabelle J. Pingol, Jocelyn G. Proferes, Carly J. Quint, Samantha N. Rainey, Gabriella R. Raspanti, Harrison J. Rauh, Audrey P. Ross, Kashmira Sidhwa, Aalam K. Singh, Mackenzie G. Smith, Gabriella N. Sozio, Paige M. Tatus, Macy A. Trout, Katelyn C. Van Mater, Zachary Salvatore Weiserth, Hope E. Zaborowski
These 81 new members bring the total number of current juniors and seniors in the National Honor Society to 144 honorees.