Return to Headlines
WTHS Fall Student-Athletes View Video on Opioids and Addiction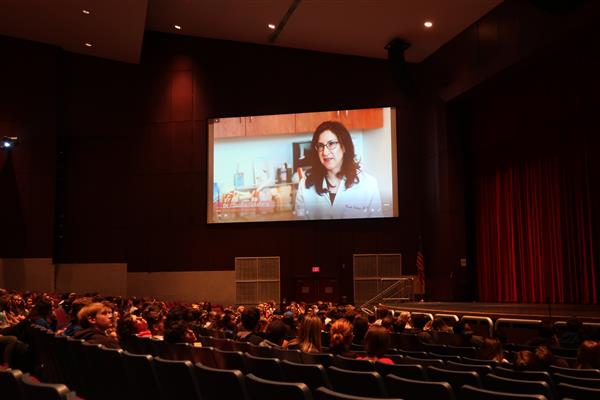 Statistics are typically of interest to competitive student-athletes but the ones shared with some 500 fall competitors at Washington Township High School on October 8th admittedly were memorable and alarming. As outlined in a video jointly produced by the New Jersey Department of Education (NJDOE) and the New Jersey State Interscholastic Athletic Association (NJSIAA), the number of drug-related deaths in the State in 2018 totaled 3,118, most of those opioid-related. Athletic director Kevin Murphy convened the fall athletes and their coaches during an assembly to review the newly mandated video and to offer the opportunity for a candid discussion on the dangers of sports injuries, opioids and addiction. The video also will be shared with Washington Township parents.
The video provided first-hand accounts from former student-athletes who were prescribed opioids for pain management for sports-related injuries and who fell into addiction because of the power of the narcotics.
Following the video, Murphy introduced the group to fellow members of the student-athletes' "team" at the school, staff members who they can turn to with issues related to sports-injuries and pain management, as well as issues related to their social and emotional well-being. Murphy included him on the squad, as well as athletic trainers, student assistance coordinators, student resource officers and school nurses.
"It is easy to gain access to opioids," head athletic trainer Tanya Dargusch told the group, "and is easy to spiral quickly into dependency and addiction. We are here to help and support you and to show you, through rehab and other modalities for pain control, that you can come back from your injuries and get back on the field without relying on such powerful prescription drugs."
"Opioids create endorphins that are pain blockers," SAC Jamie Oliver said. "They can be useful but also can be very addictive. We are here as confidential coordinators to help you through situations that may arise, problems that you may face. You can seek us out at any time."
The video also shared best practices for dealing with sports injuries. These included:
Remember most sports-related pain can be managed without narcotics;
Ask your doctor about alternatives to opioids;
Support your teammates while they are recovering from injuries;
Do not rely on pain medicine to get back on the field before you are ready;
Safely dispose of unused pills when you no longer need them.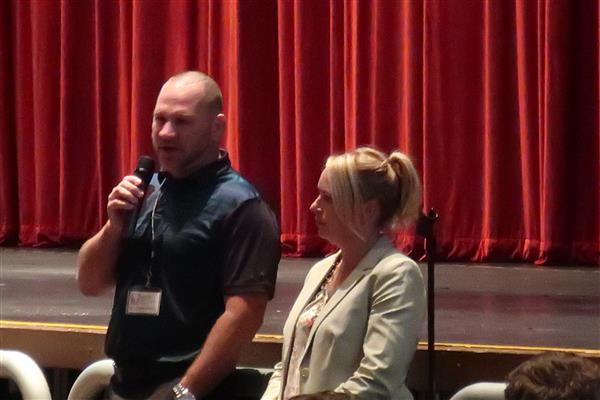 Student assistance coordinators Jamie Oliver and Heather Petolicchio address the Washington Township High School fall student-athletes following their viewing of a newly produced video on opioid awareness.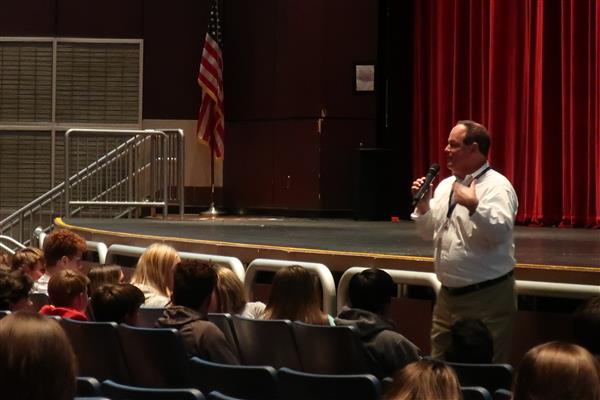 WTHS athletic director Kevin Murphy encouraged the student-athletes to seek our members of their "team" for help with issues related to injuries, recovery and their social and emotional well-being. This team, Murphy explained, included himself, the athletic trainers, student assistance coordinators, student resource officers and school nurses.