Return to Headlines
BHMS 7th and 8th Grade Chorus Advances to Semifinals in B101.1's Christmas Choir Competition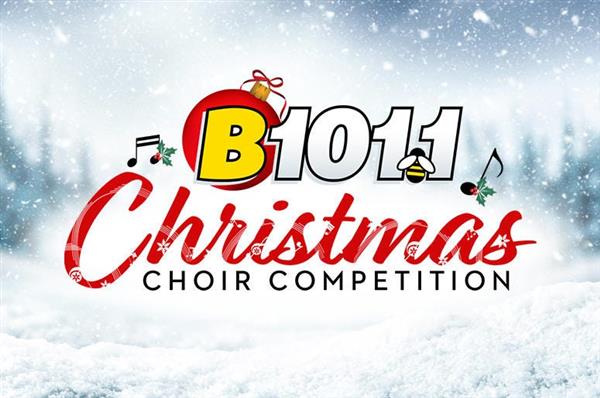 The combined beautiful voices of 95 Bunker Hill Middle School seventh- and eighth-grade chorus students, under the direction of teacher Nancy Dickinson, captured the essence of composer John Williams' song "Somewhere in My Memory," made popular in the "Home Alone" soundtrack, and the attention of B101.1 contest organizers. The group has been included as one of nine semifinalists in the radio station's annual K-8 Christmas Choir Competition. It is now up to the Washington Township community to vote the choir through in the competition.
Three schools will be showcased on December 2, 3 and 4 on the station. The winners of each daily competition will advance to the finals on Thursday, December 5, 2019. First ($5,000 cash prize and the opportunity to perform with the Philly Pops on December 11, 2019), second ($2,000 cash prize) and third-place ($1,000 cash prize) winners in the K-8 division will be announced on Friday, December 6, 2019, during the morning show with Jenn Ryan and Bill Tafrow, shortly after 7 a.m.
"Our students have worked very hard," Dickinson said. "We are so excited and proud to be among the semifinalists and hope the entire town votes for us on Wednesday."
The nine semifinalists include:
Monday, December 2, 2019
West Philadelphia Achievement Charter Elementary School 3-5 Grade Choir, Philadelphia, PA
"Sounds of Christmas"
Springfield Township Middle School, Oreland, PA
"Carol of the Bells"
R.E. Strayer Middle School – Messa de Voce A Capella Choir, Quakertown, PA
"Rock'n Around the Christmas Tree"
Tuesday, December 3, 2019
Clementon Elementary School Burgundy and Gray Choir, Clementon, NJ
"First Footprints"
Tamanend Middle School 8th Grade Chorus, Warrington, PA
"I'll Be Home for Christmas"
Indian Valley Middle School 7th and 8th Grade Chorus, Harleysville, PA
"All I Want for Christmas is You"
Wednesday, December 4, 2019
Bunker Hill Middle School 7th and 8th Grade Chorus, Sewell, NJ
"Somewhere in My Memory"
Haverford Middle School 7th Heaven, Havertown, PA
"White Christmas"
The Pen Ryn School, Fairless Hills, PA
"Hot Chocolate"
Voting will be open each day from the time all songs are played on B101.1 (shortly after 7 a.m.) up up until 9 p.m. that evening. Please visit www.b101philly.com to register your vote. BHMS supporters are encouraged to tag @B101Philly and @ThePhillyPOPS on Twitter.
To listen to BHMS' rendition of "Somewhere in My Memory," please visit https://soundcloud.com/user-920419288/bhmsb101somewhereinmymemory
The B101.1 Christmas Choir Competition is sponsored by The Philly POPS, Holy Family University, Pandora Stores at King of Prussia, Cherry Hill, Oxford Valley and Quakerbridge Malls.